All season 11 of Real Housewives of Atlanta former Blaque singer Shamari DeVoe and Marlo Hampton has been clashing plenty.
And it didn't stop during the Real Housewives of Atlanta 11 reunion, the ladies made sure to get their digs in. Now, Marlo Hampton is feeling some type of way about Shamari Devoe's recent comment. Read on for the tea spill…
CelebNReality247.com reports that Marlo Hampton gave Shamari Devor some unwanted fashion advice during the Real Housewives of Atlanta 11 reunion.
Since part 2 of the Real Housewives of Atlanta 11 reunion, Marlo Hampton and Shamari Devoe women have been taking jabs at each other left and right.
We are actually NOT surprised that their feud didn't take a backseat at the reunion. What we are shocked is that Shamari finally got Marlo and she's still upset.
Usually, Marlo Hampton is the one with the two cent comments no one wants to hear.
If you recall, Marlo attempted to help Shamari with her fashion choices and Shamari didn't ask for this, they immediately clashed.
One of the most memorable lines of the argument was when Shamari said this:
I don't trust a convict with a lisp. Okay? Thank you.
Viewers laughed about the fact that Shamari called Marlo a "convict with a lisp," so Marlo took to Twitter FIRING this:
Coming from a current Alcoholic with no hit records??…
Marlo followed it with this post:
A lion does not lose sleep over the opinions of sheep. ???
And for all the Marlo Hampton's of the world Shamari Devoe wanted to make sure everyone knows who she was wearing at the reunion:
For those asking… I did not mispronounce the designer of my dress on the #RHOAReunion. The name of the designer is "Haus of Falenci'ago" and it's an up and coming Black Designer!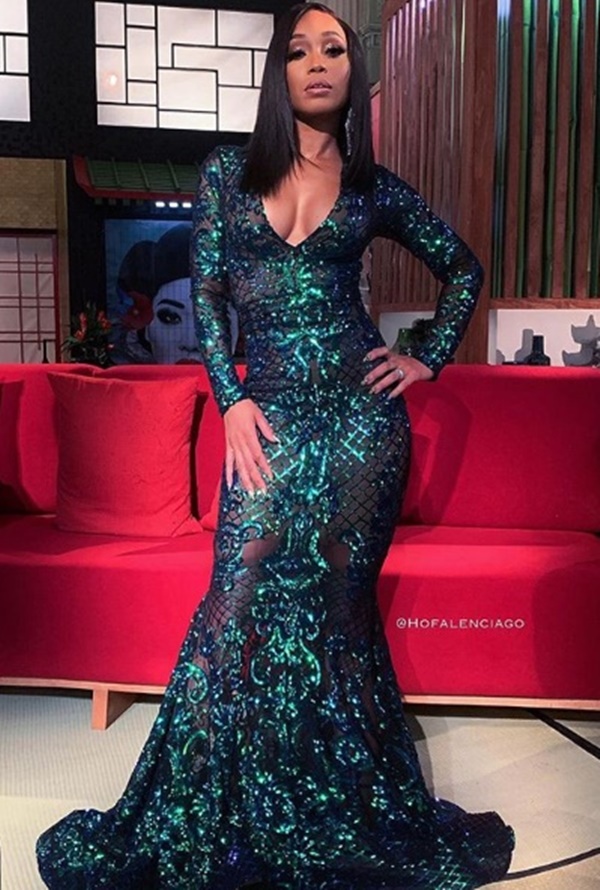 Here is a link to see the fashions from Haus of Falenci'ago…