Oh, No was Kandi Burruss right about Porsha Williams hot dog king and fiancé Dennis McKinley?
We guess he has that hot dog all the ladies want to take a bit of?
According to reports Atlanta Housewife Porsha Williams's husband is being accused of cheating on her after pics of him with three phones leaked online. Read on for the tea spill…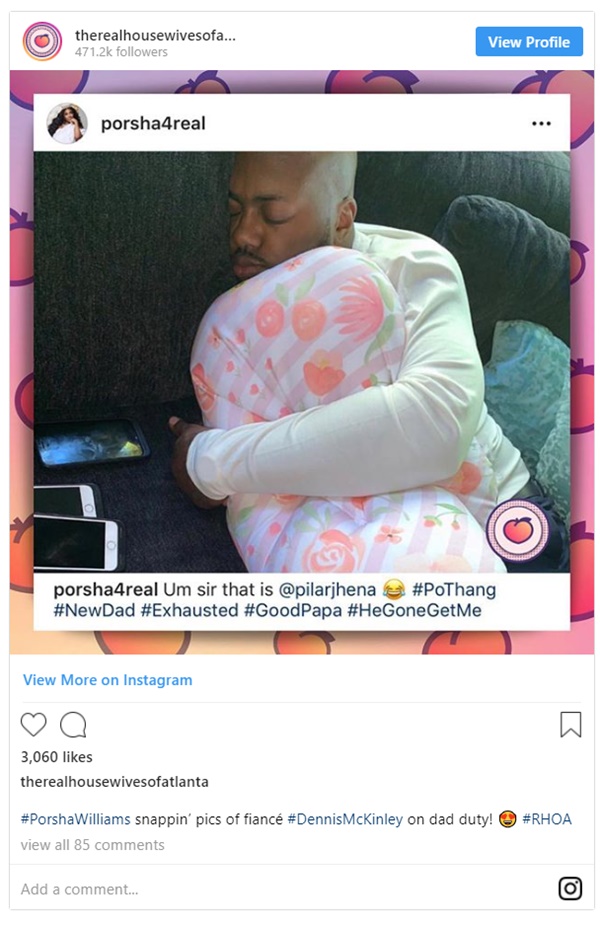 CelebNReality247.com reports that the photo was released by Porsha, who wanted to show a loving moment with her fiancé Dennis McKinley and their daughter Pilar.
Porsha Williams and Dennis McKinley welcomed their baby girl on Friday, March 22 at 1:36 p.m. She weighed 6 pounds, 15 ounces, and measured 20 inches long.
The happy couple confirmed the news of their daughter's birth to PEOPLE, they also shared an exclusive photo of Pilar adorably holding her father's finger while in his arms.
They said:
What a time to be alive! Porsha and I are so happy and blessed to announce the arrival of our daughter, Baby PJ.
The couple said in a statement to PEOPLE:
We couldn't have imagined a more magical moment! Can't thank everyone enough for joining us on this journey it's been a fantastic journey.

The crazy thing is that as soon as the flick was released, Porsha's fans were more interested in Dennis' three phones than in anything else in the image.
In the photo Dennis is seen with three iPhones, all within arms reach of himself as he slept.
And Porsha's fans are saying that those extra phones are likely "side chick phones."
A side chick phone is a special phone that you use specifically for each side chicks so you know who it is.
Dennis, 37, is the owner of Detroit Equilites and the current CEO of QueenVirginRemy.com – and he currently serves as Porsha's "business manager." He has increased his profile significantly after starring on Bravo's 'Real Housewives Of Atlanta'. Now everyone is in his business and waiting to see if he is the next Kirk Frost.
Porsha and Dennis postponed their marriage plans and it's rumored that it will be part of RHOATL season 12.