This week we all were introduced to Shamari Devoe the newest housewife on the Bravo hit series Real Housewives Of Atlanta.
Now for those of you who don't know Shamari Devoe, she is part of the girl group R&B group Blaque, who was discovered by the late Lisa "Left Eye" Lopes' of TLC.
With Shamari Devoe's introduction to Real Housewives Of Atlanta comes to the accusations, and fans of hers are now shaming her for skin bleaching. Read on…
CelebNReality247.com reports that People close with Shamari Devoe are accusing the newest Atlanta Housewives cast member may be lightening her skin.
The latest tea on Shamari Devoe comes from two of her old friends from the music industry, and both believe that that the reality star is lightening her skin.
MTO reported the tea first, who got the dish from one of her former friends who explained:
Shamari was never that light. I think she's bleaching.
Skin bleaching is a popular treatment among celebrities. many notable celebrities are believed to bleach their skin include like Nicki Minaj and Lil Kim.
This week, Blac Chyna received backlash after she was spotted endorsing the new skin bleach – Whitenicious.
Shamari has not addressed the claims of her alleged skin bleaching. But we managed to get an old pic of her and her husband – and she is noticeably darker in the pic.
It appears that there may be some truth to the skin bleaching accusations? Take a look: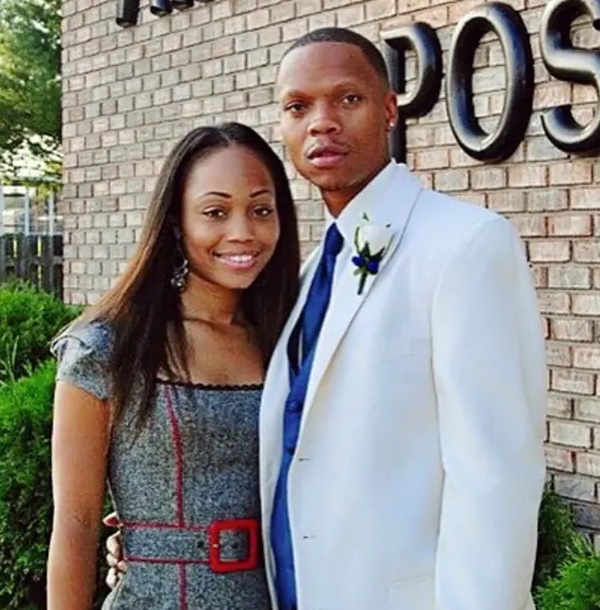 Shamari is an old friend of Kandi Burrus since Blaque was around the days of Xscape. Kandi Burrus explained:
What I like about Shamari is she's a fun person. She's not the type of person who's trying to put on airs for other people. She's going to be herself no matter what.
Shamari said on RHOA:
Me and my husband, we met during the Janet Jackson Icon Awards in 2001. The next day, we got together and we had sex. A lot of times people say, you know, you have sex the first night and you ain't gonna be with the guy. And I'm still with him 17 years later. So you can't always believe what you hear.
Lisa "Left Eye" Lopes' production group, the group released their self-titled debut album in 1999. It went platinum thanks to the strength of their first single, "808" (which peaked at No. 8 on the Billboard charts) and "Bring It All To Me," which hit No. 4.