Christina Flores and Robyn Levy are the newly added lesbian couple to Real Housewives of New Jersey , but did you hear Why RHONJ Newbie Robyn Levy BOOTED From Cast Trip?!?
Find out all the details from an inside source on the flip…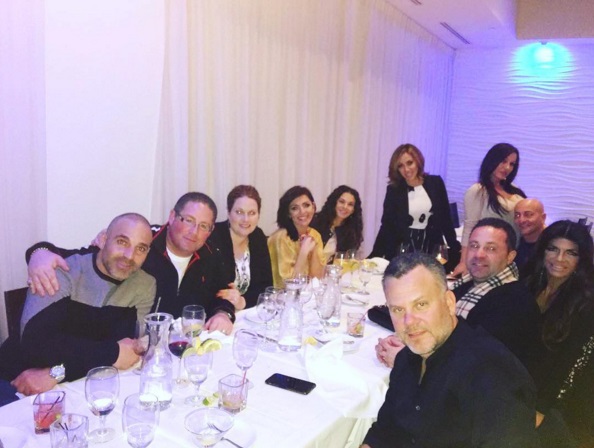 CelebNreality247.com has just learned about some recent drama that went down during the filming of Real Housewives of New Jersey while the cast was in Vermont!
Here is what we just heard on Why RHONJ Newbie Robyn Levy BOOTED From Cast Trip to Vermont!
During a recent Real Housewives of New Jersey cast trip to Vermont things exploded between Robyn Levy and Jacqueline Laurita.
Word is, Jacqueline Laurita felt physically threatened by Levy so she fled the shoot. Instead of calling the police, Laurita decided to get real Hollywood on the newbie by calling Bravo attorney's. Actually that can really mess things up for Robyn Levy, but most likely will put more money in Jacqueline Laurita pockets.
[rpi]
We ain't mad girl, do you!
Meanwhile, Production insiders told the Real Mr. Housewife that after Levy tried to engage Laurita in a verbal spat, it escalated.
Robyn's antics may have cost her a full time gig according to an insider, who revealed:
"Robyn made threats to Jacqueline, threatening physical harm against her."

"Bravo had her and her wife, Christina Flores, removed from the cast trip. They will not tolerate violent threats being made. In addition, due to her actions, Robyn has completely lost any chance she had at being a full time cast member."
But even after Levy and Flores were sent home packing, the drama continued, an insider told Radar.
The source explained:
"Jacqueline just couldn't let it go! She was angry the other ladies didn't stand up for her."

"She ended up leaving early, but wasn't forced out by Bravo."
The source said that the trip was supposed to be a relaxing getaway:
"Ongoing tensions between the ladies just exploded."

"The season had started out so promising, and everyone was getting along. Well, that is clearly out the window now."
It's been said that this fight was worse than any before. The source thinks:
This trip "will probably go down as one of the most dramatic in the Real Housewives of New Jersey franchise history."
Thoughts?