Jersey Shore Family Vacation 2 has been filled with drama when it comes to Ronnie Ortiz-Magro and the demise of his relationship with Jen Harley.
We already told you that Ronnie Ortiz-Magro is working on being a better person and father for his daughter.
Now, photos have surfaced of Ronnie Ortiz-Magro + Jen Harley at the Life is Beautiful Festival 2018 just a few days ago. What the heck is going on? Read on…
CelebNReality247.com heard that Jen Harley is living in the new home she and Ronnie moved into together.
While Ronnie Ortiz-Magro returns to their old house to set up his home for his daughter so she is safe and sound. On Jersey Shore Family Vacation 2 Ronnie met with attorney's to stop the fighting with his baby mama.
It appears that Ronnie is a hopeless romantic and appears to be drawn to the abuse. Ronnie and Jen Harley recently took a vacation to Puerto Rico and were just at the Life is Beautiful Festival 2018.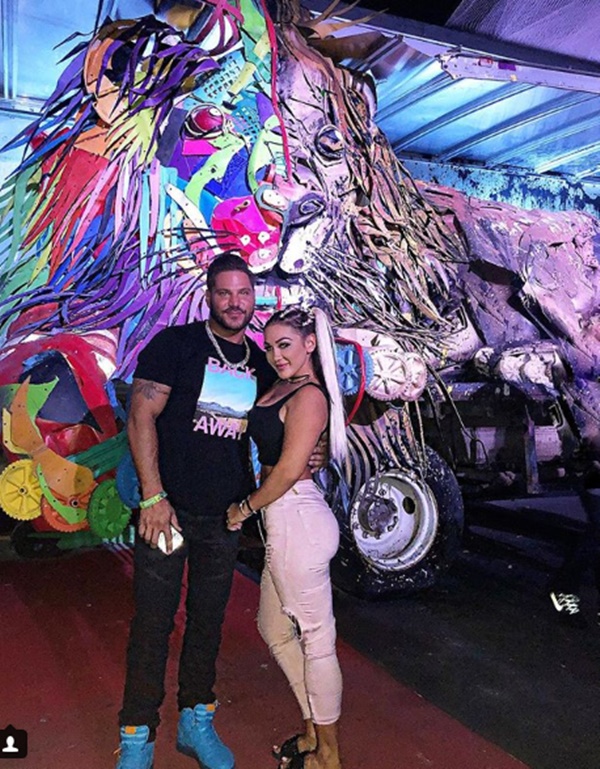 We are unsure if they are just co-parenting or if the toxic couple is trying to work things out?
If they are we hope for Ronnie and his daughter's sake Jen doesn't act up again, because she is really violent. Maybe airing out her dirty laundry on TV made her see the light?
Who could forget Ronnie + Jen Harley infamous staircase fight from this past April:
We hope for everyone's sake that something like the staircase fight never happens again.
Thoughts?