RuPaul's Drag Race Throws LaLaPaRuZa Lip Sync Tournament!
After the worst Snatch Game in RuPaul wanted to light a fire under all of the queens since they all sucked on Snatch Game last week…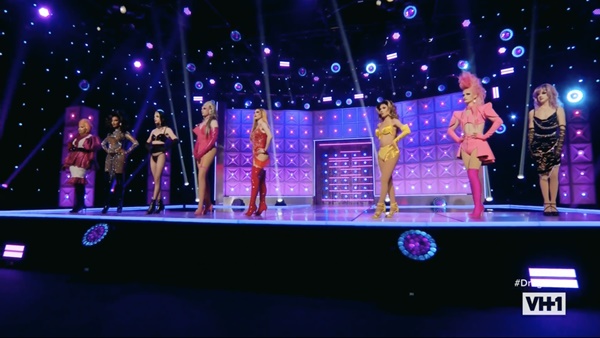 CelebnReality247.com loved RuPaul's Drag Race LaLaPaRuZa Lip Sync Tournament episode because it was one of the best smackdown, throw down episodes where all the queens had to lip sync to continue in the competition.
Basically, RuPaul's Drag Race LaLaPaRuZa Lip Sync Tournament was the March Madness for drag queens with the exception of Deja who killed Snatch Game as Lil Jon:
View this post on Instagram
Everyone else was a complete disappointment, which is why Ru decided that everyone was in the bottom and had to lip sync for their lives.
Once the remaining seven queens, all donning dance costumes, finally learn the structure of LaLaPaRuZa and prepare to face off.
Jasmine vs Daya
The first queen chosen at random is Jasmine, who in turn gets to pick her competitor. As if fulfilling a prophecy, Jasmine gives us the match-up we've been waiting for all season by choosing Daya. The twist is that the selected queen gets to pick the song. In an attempt to take out Daya, Jasmine loses and has to face off for another round because Daya was smart to select Aretha Franklin's "Respect."
Willow vs Bosco
Next up, was Willow versus Bosco. And as Willow Pill thought Bosco selects Luther Vandross' "Never Too Much" which helps her take the win. Willow gets in her grove and performs with perfect emotion while Bosco is all over the place feeling the music.
Jorgeous vs. Angeria vs. Lady Camden
Jorgeous picks the perfect song for herself, Beyonce's "Radio." Despite the chaos of three people lip syncing on the stage, they are impressively matched and diverse in their approaches. however, Jorgeous is the ultimate winner making Angeria and Lady Camden battle again.
Lady Camden vs. Bosco
Once again, Bosco makes a song selection in hopes of neutralizing her competitor's dance training. They perform the seductive En Vogue ballad "Don't Let Go." But Lady Camden gets into the song. She brings the emotion which helps her take the win forcing Bosco to go for a third round.
Jasmine vs. Angeria
While Jasmine is ready to take out Angeria, she ends up losing to J.Lo's "Love Don't Cost a Thing." Angeria connects with the judges and Ru while giving a stellar performance.
Bosco vs. Jasmine
The final lip sync between Jasmine and Bosco features a pre-selected song, "Swept Away" by Diana Ross. Jasmine, lip syncing for the sixth time overall, deftly changes her approach, adding campy flourishes that connect with RuPaul, who laughs in response. Bosco, after two slower performances, amps up this lip sync, but connects with emotion, poise and sex appeal. Bosco ends winning the final round sending Jasmine to sachet away.