Sierra Gates Goes Off On BK Brasco Over White Chick!
The girls getaway trip was filled with major drama between Spice and Shekinah Jones!
Bam found our she was pregnant with Baby no 2 and just couldn't handle anymore drama or stress so she went back to the house in Tenesse.
Thanks to Mimi Faust, she found a way for Spice and Shekinah to squash the dumbest argument ever to be aired on Love & Hip Hop Atlanta. But just when things came to a calm Sierra Gates was served some tea about her man BK Brasco and she goes off over the news about a white chick getting handsy…
View this post on Instagram
CelebNReality247.com reports after Sierra Gates was served some tea about another woman getting handsy with BK in the club so she immediately Facetimed his @ss!
Sierra was spotted going off on BK Brasco whose real name is Romel Cummings. She is seen asking him why the hell would he allow some woman to be touching on him.
See this has been Sierra's issue with BK. Sierra feels that he will still cheat and she questions why her man is still following both of his exes on social media. What is up with that?
No matter what Brasco seems to be in love with Sierra but we feel she is getting in the way of her own happiness. Shooter really messed her up when it comes to trusting another man.
She has to be whatever with BK and he won't stray, but getting all hood on him will push a man like him away. She NEEDS to stop.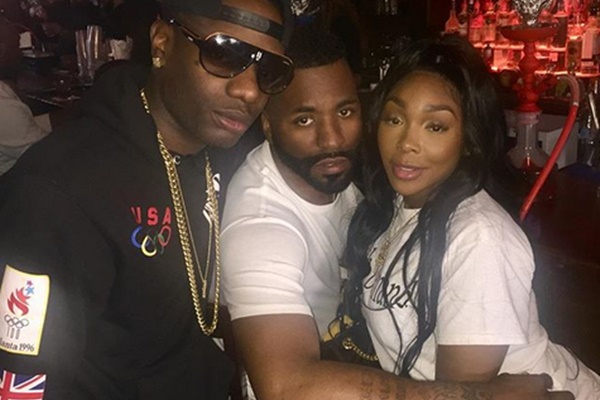 As the girls' trip winds down, gets a call about another woman getting handsy with BK in the club, so she immediately video calls BK to confront him.
Check out how she goes off on BK, 41:
Despite what you are seeing on Love & Hip Hop Atlanta, Romel and Sierra are going strong: