Tamar Braxton may have been BOOTED from The Real but Tamar has landed on her feet since Tay Tay called in to "The Steve Harvey Morning Show" to announce she's getting her own solo talk show!!!
Find out when, where and why Tamar Braxton is getting her own show on the flip…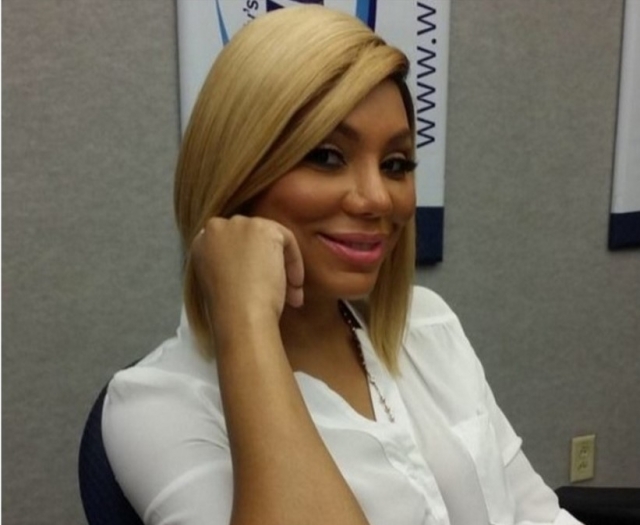 CelebNReality247.com is proud to announce that Tamar Braxton is pressing on with her own solo talk show coming in the fall.
We just wonder if its going to be like Amber Rose's talk show, because, no offense to Tamar or Amber, but they have the same style of interviewing. Tamar may have been the creator of The Real, but lets NOT forget she has a three show deal, so if one fails, she can do another, like her new solo talk show on the horizon.
Here is what Tamar Braxton has to say on Vince taking the call from a producer when she was fired:
"Oh I've been meaning to call you," Tamar says a producer told Vince over the phone. "We're not going to have her back for the panel."
Of course we all wanted to know what went through her mind, so Tamar weighed in saying:
"My heart sunk into my shoes. I pretty much fell over. I loved going to work."
Then Steve Harvey then excitedly announced that Tamar's getting a talk show of her own courtesy of his East 112th Street Production company.
Listen to the FULL announcement:
We're proud to announce that my production company has just signed Tamar Braxton to produce a talk show, TV series with Tamar Braxton. We've signed her to East 112th Street Productions for a new show.
We wonder what Wendy Williams is going to say when she talks about Tay Tay getting a talk show and has no degree in communications like herself.
Interesting, right?
Congrats Tamar Braxton!
Photo: Brian To/WENN