For months we have been watching 50 Cent torment, and ridicule former Love and Hip Hop Hollywood star Teairra Mari. and finally she has caught a break.
Continue on because Teairra Mari no longer has to pay any of 50 Cent's court fees…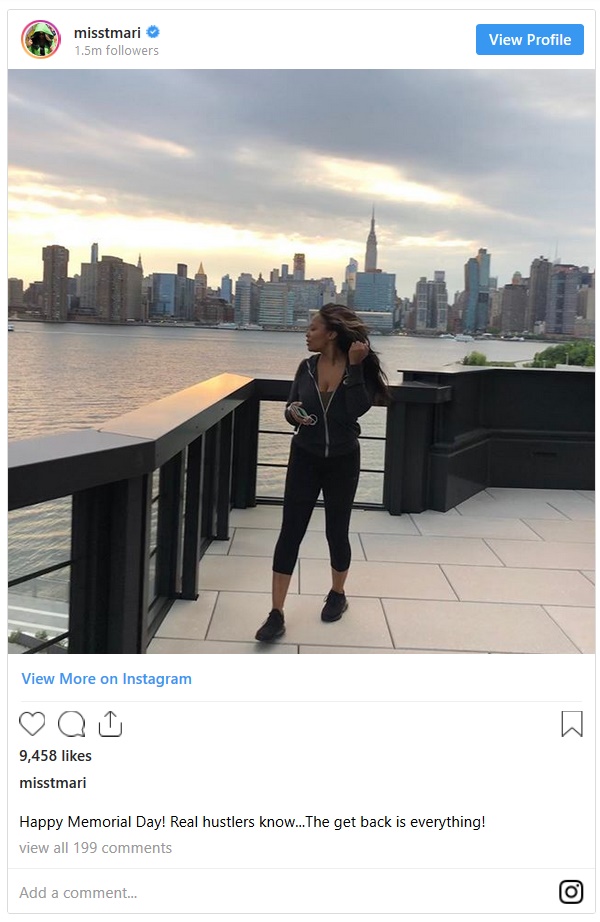 CelebNReality247.com has learned that Teairra Mari received some great news in her ongoing feud with rap star 50 Cent.
The struggling artist, Teairra Mari, who continues to claim new music is on the way no longer has to worry about his bid to collect an extra $25,000 from her.
It was RUMORED that Teairra Mari was hiding her money in an attempt to avoid paying the judgment.
But thanks to a judge, that money no longer has to be paid.
If you recall, Teairra was ordered to pay 50 Cent $35,000 legal bill after she lost a revenge-porn lawsuit she filed against the rap star last year.
Since then, the LHHH star had been dodging 50 Cent since she lost to 50 in January. 50 Cent made it his mission to RUIN every waking moment of Tea Tea's life until she coughed up the loot.
He was relentless in tracking down his debt, and he even won the right to inspect all of Teairra's financial records.
Well, lucky for her, yesterday, a court ruled she does not have to pay the Queen's rapper's new legal bills.
TMari writes:
Happy Memorial Day! Real hustlers know…The get back is everything!
After the court decision, Teairra revealed she finally had enough money to pay 50 off, according to Bossip.
She finally posted new music recently: