Teresa Giudice's father slams Joe Giudice for not becoming a US citizen!
During Real Housewives of New Jersey, Teresa Giudice's father tells his daughter that Joe needs to blame himself for the shhh he is in. Read on…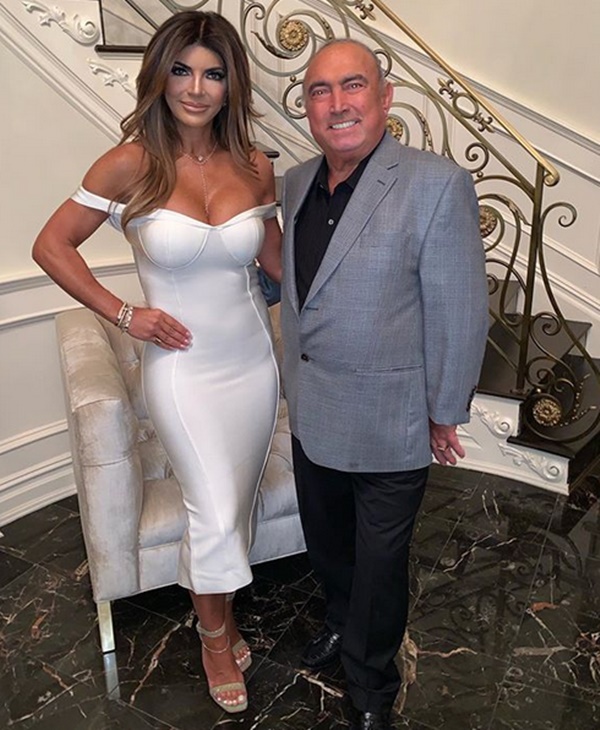 CelebNReality247.com reports that Teresa Giudice's father is not holding back against her husband Joe Giudice.
On Wednesday's episode of "Real Housewives of New Jersey," Teresa's father, Giacinto Gorga, laid into his son-in-law for not becoming a U.S. citizen.
Here is how it went down, Teresa was in the kitchen with her pops and Joe called in from ICE. He told her that he was fed up and that he was over it!
Joe went on to complain that he hates it there since he already did his time and now he's sitting in ICE waiting to be deported. Joe was upset that he is RUINING 4 girls' lives, his daughters; (Gia, 18, Gabriella, 15, Milania, 13, and Audriana, 10).
After Teresa got off the phone with Joe, who was calling from ICE custody, Giacinto remarked how he told his son-in-law to apply for U.S. citizenship several times, but he never did.
Giacinto stated:
I slap your husband. He never did nothing right, he did everything wrong.
Teresa Giudice's father, Giacinto Gorga, went on to say:
Six times I told him, 'Go make a citizen.' 'Yeah yeah, I'll go' — he never did…He gotta blame himself.
We agree on that.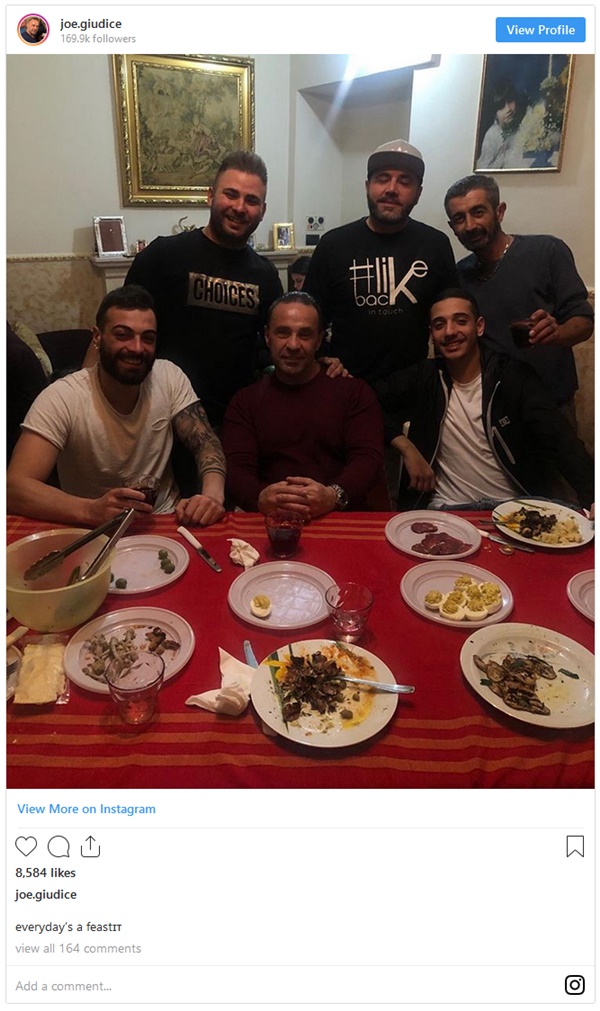 During Watch What Happens Live, Andy Cohen asked Teresa if her father thinks she and Joe should stay together if he does end up getting deported back to his native Italy.
Teresa shared:
He supports whatever makes me happy. That's what he says.
Giacinto visited Joe in Italy ahead of Teresa and her four daughters earlier this month. The two appeared to have a blast while out together, whether it was breaking bread or spending time with family.
View this post on Instagram
Joe Giudice is currently residing in Italy with his family awaiting the court's decision. Let's be honest, Joe did his time and there are people doing way worse in the US, so just let him back in so he can be a father and husband. This is really tough on the whole family.
Thoughts?