Love & Hip Hop Atlanta might be over, but now that Tommie Lee is now a single woman she is opening up about what kind of man she needs!!!
Flip and find out what type of man Tommie Lee is looking for on the flip…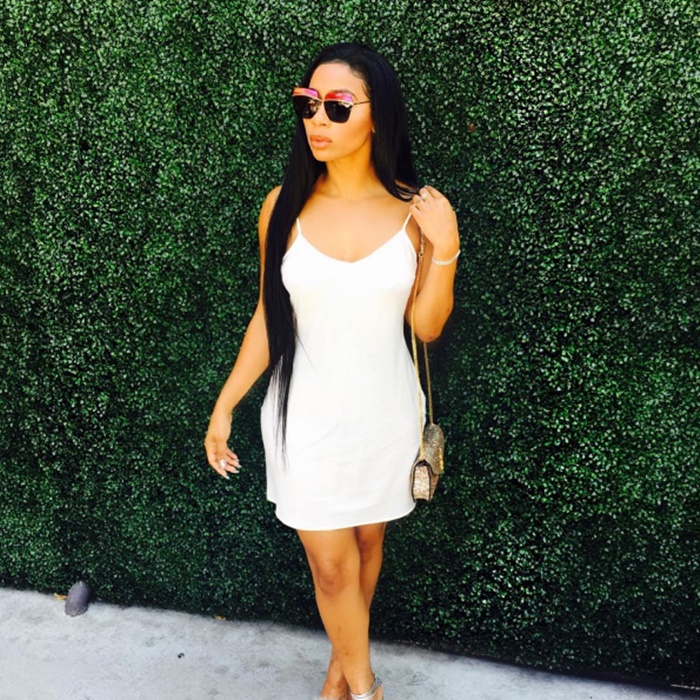 CelebNReality247.com has just got word that Tommie Lee Reveals That breaks it down on what king of man she needs now that she is single and NO LONGER with Scrapp DeLeon.
While Scrapp DeLeon is locked behind bars, his now ex-girlfriend Tommie Lee is moving on. She recently sat down with Jason Lee of Hollywood Unlocked to chop it up on what type of man it would take to tame her.
What we like about this interview is that we get to see another side of Tommie that is not all turnt up, like she was on Love & Hip Hop Atlanta. We hope to see more of Tommie next season on LHHATL 5, but for now here is what she had to say on why kind of guy she likes.
Tommie replied:
"One…A man who is NOT Trying to Tame me."

"It would take a guy who likes me for who I am…Two!"

"And Three…I like a guy with a lot of self esteem…God fearing…I like a thug, but not a thug who is like Fcuk God! It can't be that…it can NEVER be that baby…"
Watch:
Next, Jason Lee and Tommie talk about the Love & Hip Hop franchise reviving a lot of peoples careers, Tommie weighs in saying on her LHHATL cast members who forgot where they came from.
Watch the hilarious clip below:
What do you think about what Tommie Lee said?
Loving it…or hating on it?