Word has it that Love & Hip Hop Atlanta newbie, Tommie Lee is still furious with Joseline Hernandez for getting a restraining order against her. But now Tommie Lee just got Caught Backtracking!?!
Flip and get the hot tea spilling on Tommie Lee backtracking…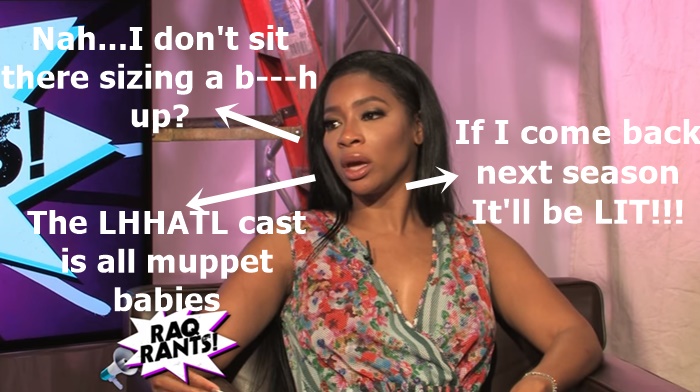 CelebNReality 247.com has just learned that Tommie is changing her tune when it comes to almost hitting her foe with her car.
Tommie admits that she is NOT perfect. She spills all the tea on Joseline + LHHATL cast and if she is coming back for another season.
During the reunion for season five of "Love and Hip Hop Atlanta," Tommie admitted to attempting to hit Joseline with her car. Tommie confession came after it was revealed Joseline had filed a restraining order against her.
During her newest interview with Tommie weighed in some of the big questions about Joseline Hernandez, if she's bipolar, ant the Love & Hip Hop Atlanta cast being Muppets.
Tommie opened up on everything on TMZ's Raq Rants:
"I don't know what you're talking about. I've always been a bad driver… She's been saying so much about all of us. Can you believe anything she said?"
Tommie also claims Joseline is trying to get her fired from LHHATL by refusing to film with her thanks to the restraining order. Watch how Tommie handles Raq during the interview:
Thoughts?