Bri Taylor Vs. Bianca Bonnie have been feuding for years, ever since DJ Webstar dropped Bianca and replaced her with Bri.
Things haven't been cool, but when Bianca or Bri are asked what is the feud about, they both don't know? What in the "Chicken Soup" is going on??? Read on…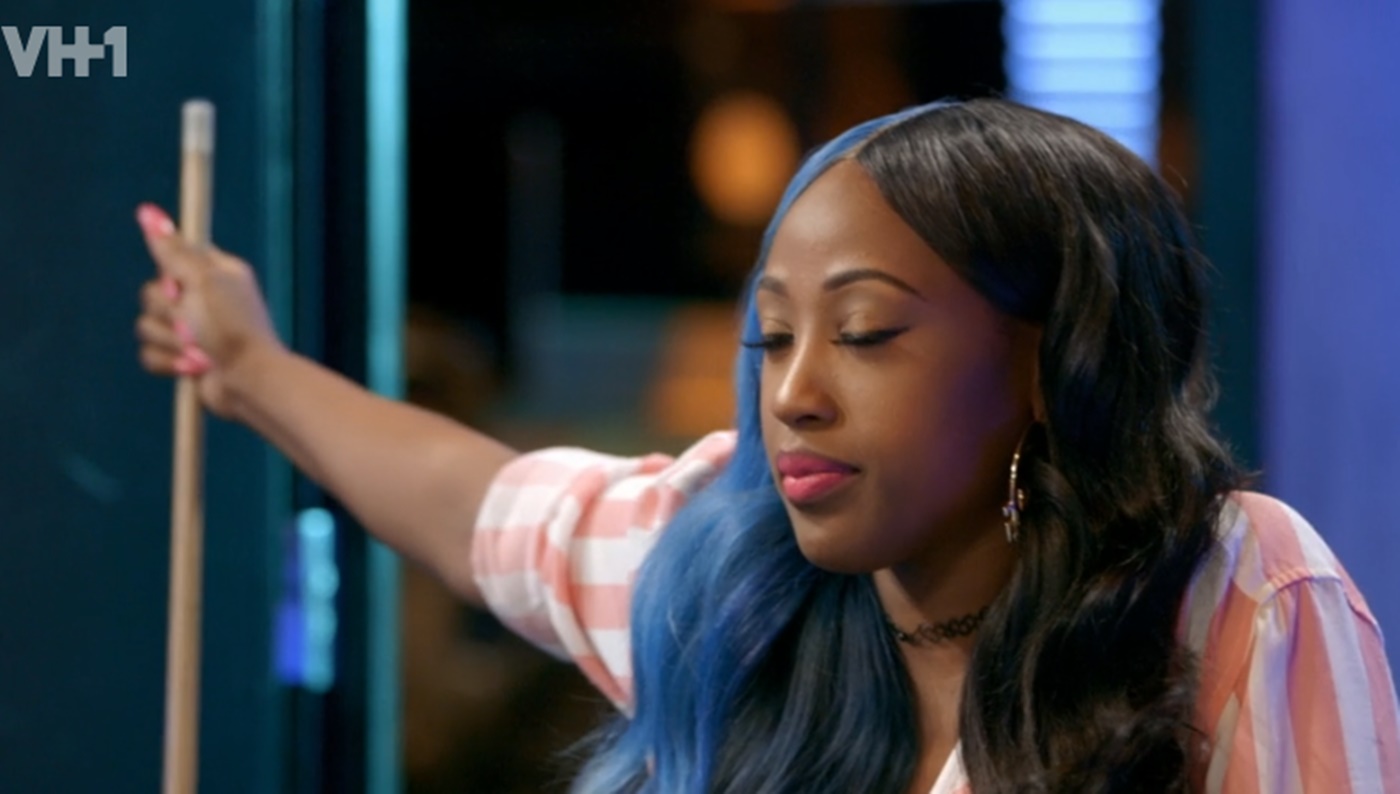 CelebNReality247.com is taking a crack at deciphering the longstanding feud between Bianca B vs Bri Taylor Feud.
On Love & Hip Hop 8 DJ Webstar and Rich Dollaz chop it up about Bri and Bianca's feud. Star explains to Dollaz that Bri claims that Bianca stole her swag. It's the same thing Bianca is saying, but did they ever think that Webstar made them both look the same?
What's really going on with the Bianca vs Bri feud?
[rpi]
Maybe the beef should be with Webstar, but Bri and Bianca continue to fight, blocking themselves from success in the industry. No one wants to work with an artist that can't be professional at an industry event.
Bri explains they've always been in competition since back in the Webstar days. Taylor says that Bianca Bonnie copied her. When people started comparing us the she couldn't handle it. Now, that Bri is a cast member of season 8 of LHHH all heck is breaking loose between them. She goes on to say that when she signed on Love & Hip Hop a couple years back, Brianna stole Bri's image for TV.
Listen to Bri Taylors interview:
What is sad about these two New York natives is Bri and Bianca are both extremely talented, but their beef seems to never end. Why not squash it make money, get the bag and parlay their feud into a lyrical battle? Let the fans decided who stole whose look and style.
So far, the two got into it at a music event with Richie D playing referee:
On tonight's episode, DJ Self just wants to see his artists all getting along and squashing the non-sense. Unfortunately, Bri Taylor isn't hearing it, and states if she sees Bianca the fight is on!
[rpi]
Watch:
While fans of Love & Hip Hop 8 continue to watch the feud unfold on TV, Bri is taking to social media to let it be known, she's the HBIC:
Who is the better female rapper? Is it Bianca Bonnie or Brittney Taylor?
Check Bianca via Instagram:
Now check out Bri, and weigh in: