Black Ink Chicago star, PHOR, born Corey McGinnis, is gearing up for the release of exclusive new music. The tattoo artist/rapper recently signed to Devyne Stephen's Upfront Entertainment for a label and production deal.
Read on to get the details on PHOR signing with Upfront Entertainment…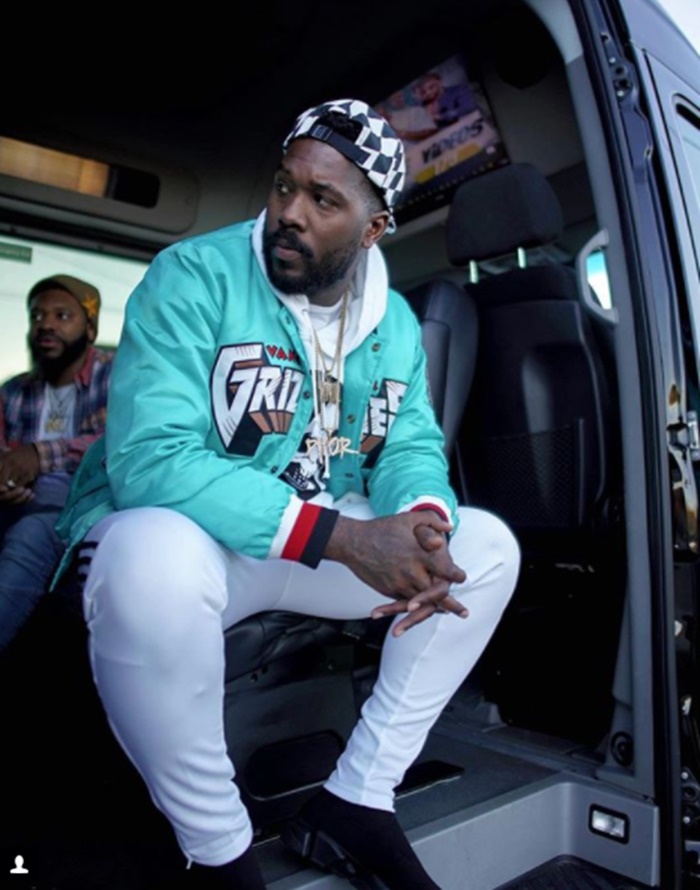 CelebNReality247.com wants to say congratulations to Black Ink Crew Chicago star PHOR on making a huge step towards his dream.
Phor happily took to his social media account to announce:
"Been waiting on this moment all my life it's been a journey my dreams became true … it's official now I just signed my first music deal ???? god bless but we just getting started thank everyone Who made this happen #NMOLXTSO #CHITOWN"
He added:
"It's crazy how 1 song can change EVERYTHING!"
Upfront Entertainment head honcho, Devyne Stephen had this to say about PHOR
"PHOR is a diverse kind of artist that can transcend across both TV and music. Our label is excited to work with him as he has some exciting things on the horizon."
[rpi]
Who is Devyne Stephen?
He is the man best known for discovering AKON, and having a hand in the development and production of artists like R. Kelly, Monica, Pink, TLC, Toni Braxton and others.
What was it about PHOR that caught Stephen's attention?
It was PHOR's recently released, hit single "Do It" from his sophomore album Lightning Bug. Not to mention becoming a household name through his breakout role on Black Ink Crew Chicago.
Ryan congratulated PHOR for signing a deal, while announcing that he'r hiring new tattoo artist at 9Mag.
Henry writes:
"Been seeing this Man work since high school, handing me mixtapes I didn't listen to… and since we been a team, never been a yes man to songs I didn't like, told him go harder. and he been doing it before that and ever since.. heat after heat! Now it's your time! @phoreverim congratulations on that deal my brother… just the beginning…. so basically…. "IM HIRING NEW ARTISTS AT 9MAG!!!" Send me your portfolios ?? #NMOL #phoReverim #9mag"