A1 SLAPPING Misster Ray Finally Happened On LHHH!
We previously reported that A1 Bentley SLAPPED Misster Ray throwing him down on the couch after the two got into a heated argument. Now, that the incident has played out on Love & Hip Hop Hollywood we have more details on what initially set Floyd off! Read on to watch when A1 SLAPS Misster Ray…
CelebNReality247.com has the latest tea spilling on Love & Hip Hop Hollywood on who stirred the pot and set off A1 Bentley.
The whole incident went down during Zell's fashion show. Zell's GF Star got into it with Tricia Ana so Zell had security excuse her and Ray went out to deal with Tricia.
If you saw the episode, then you know while Misster Ray was outside dealing with one of the most annoying personalities on Love & Hip Hop Hollywood Tricia Ana, Zell Swag was telling Lyrica and A1 what Ray said about him NOT being Ocean's father.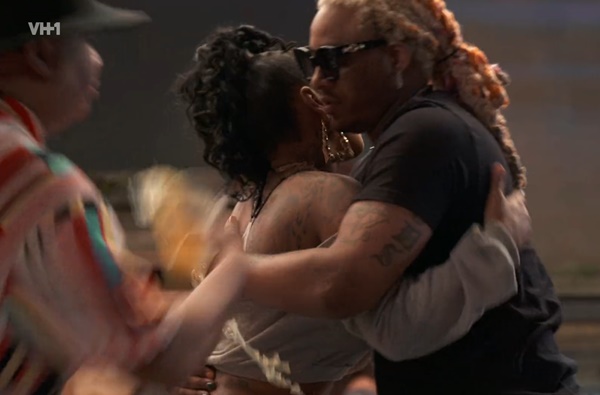 NOTE: One thing you need to know is that you NEVER talk mess about a man's child. Jokes or NOT, keep the mess to yourself.
When Ray walked back in the room, Teairra Mari was seen going off on Misster Ray, and that's when A1 walked up calm and then SLAPPED the makeup off Ray's face.
After 40 minutes of claiming assault, Apple Watts was able to get Ray and A1 to sit down and talk it out, but it didn't start smooth.
Oh, no, Misster Ray threw a drink into A1's face saying he deserved it.
After A1 Bentley and Misster Ray talked it out, they squashed the whole thing.
Until next week…