Recently Angela Simmons tried to deny that she was a baby on board mommy, but Hello Angela Simmons We See Your Baby Bump!!!
Yes, Reality star and fashionista Angela Simmons was spotted with her mystery fiancé's child on the flip…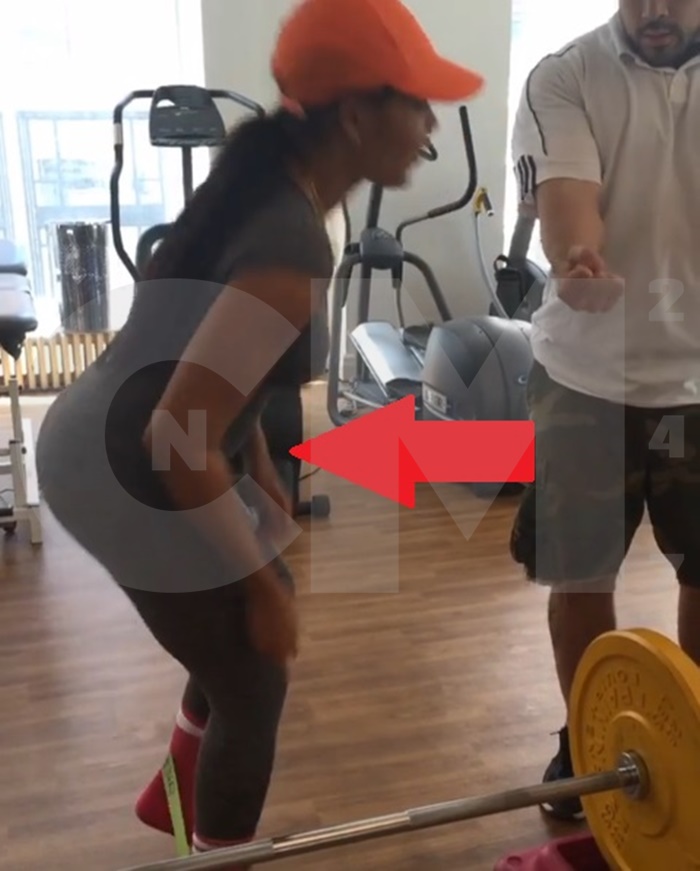 Just when you thought you knew everything, Angela Simmons accidently confirms that she pregnant, CelebNReality247.com has learned.
We know she looks shocked in the photo, but she has the pregnancy glow, you see it?
Now we hope it's a bundle of joy, because if not, Angela Simmons needs to lay off the pasta girl! LOL! No Shade!
Anyways, Angela uploaded a video of her doing the new #RunningManChallenge craze and several fans are convinced they got a peek at her baby bump. She was bending down at first but when she turns a little to the left, it appears her small bump could be sticking out.
No more denying it honey, we see that you're preggers, so congrats to you and your mystery man. This definitely got fans' attention as Simmons has been known for posting her extra fit physique, which includes abs, on her Instagram. She also does most of the dance with her back to the camera.
Simmons writes:
"Running man challenge today while #DeadLifting !! Hahaha @thebestdamntrainer and I while training !!! I challenge you guys to do it in the gym !!! HashTag it #runningmanchallengeinthegym !!! We nominate @massy.arias to kick it off !! #GO and have fun with it ha !! Clearly we can't dance FYI ??"
She adds:
"Play hard ! Work hard ! Thank you @fitness360nyc @thebestdamntrainer for the great workout this am ??."
Watch the video she posted closely, because you can see her baby bump:
Notice how she covers her stomach area in both videos?
Take a look:
Thoughts?