Atlanta Housewives Husband Marc Daly Fights Back: "I Did Not Cheat & I'm Not Gay"!
On Thursday it was announced that Real Housewives of Atlanta star Kenya Moore is filing for divorce from her husband Marc Daly sighting news that they were separating.  Read on becuse there are conflicting reports from two blogs trying to claim thier new  as FACTS. Read on…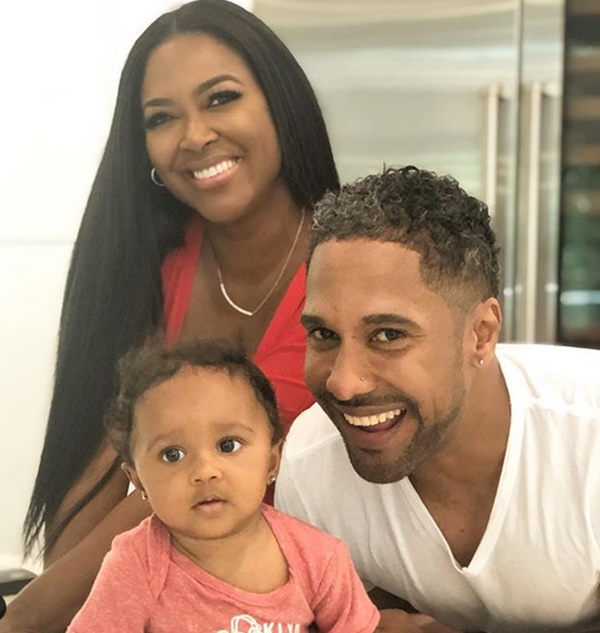 CelebNReality247.com has the latest concerning Real Housewives of Atlanta star Kenya Moore who apparently is splitting from Marc Daly because she was "tired" or living apart.
According to one of Kenya Moore's "friends" Marc currently lives in NY, while Kenya lives in Atlanta with their 10 month old daughter Brooklyn.
Word is, the distance was too much for the Atlanta Housewife. She feels like a single mom without Marc there.
Meanwhile, B Scott, is claiming another more scandalous reason on his latest podcast.
According to B:
Marc Daly has been laying it low and spreading it wide. . . He is out here interacting with other [women] in New York.
The implication is that Marc was allegedly cheating on his wife, with a woman.
Then there is another conflicting report about Marc Daily from Tamara Tattles who is turning it up a notch.
Tattles claims that Marc was "living a down low lifestyle."
Implicating that Marc is secretly gay.
What it sounds like is Kenya Moore's team is putting out a bunch of stories to drum up interest in her reality life so people will tune in for the upcoming season of RHOA.
Of course, a close friend of Marc says that he is coming out swinging.
Daly's friend states:
Marc is not gay, far from it. And he never cheated on Kenya, he loves her.
Marc's friend also claims that he wants to stay ahead of the rumors, and set the record straight.
This is why Marc didn't want to go on [The Real Housewives Of Atlanta], he wants nothing to do with the f*ckery on the show.
We get it.