Tonight was another night full of changes on Black Ink Crew Chicago, so here are the 7 Things We Learned on Black Ink Crew Chicago Season 2 Episode 8!!!
If you're like us, then we know you love Black Ink Crew Chicago as much as we do, so find out the dealio…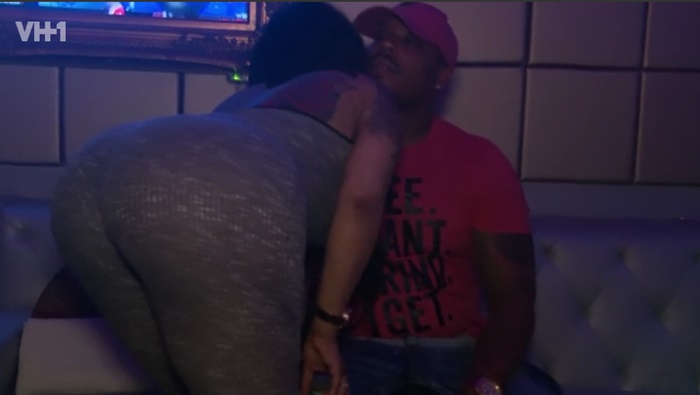 Tonight on Black Ink Crew Chicago it was all about new beginnings for Don, Van, Kat, Charmaine and Phor.
Before we kick things off, last week things came to a head with Cobra. After she continued to NOT GET that she was disrespecting 9 Mag, Ryan Henry felt he had no choice but to FIRE her. She retaliated and trashed her station. There will be no more Cobra at 9 Mag. The crew is happy and decide to hit the club to celebrate.
First up was Van. Since he was locked up he learned that he NEEDS to get Junior waxed on the regular. But he's NOT ready to play in the same cookie jar. He's looking for new kitty kats to tap. When he hits the club, Van is in full effect with all the ladies. After his parole officer lifts some restrictions on his sentence, Van gets wild with the 9 Mag crew when they spend a night out clubbing.
Check the action:
The next day he goes to tell his girlfriend that he's no longer a one woman man, so she checks his freak meter. When she finds out a 3-way is as the freakiest he wants to be, she's ready to play. She says lets have an orgy, but we don't think Junior will like another man playing with his kitty. We think she will!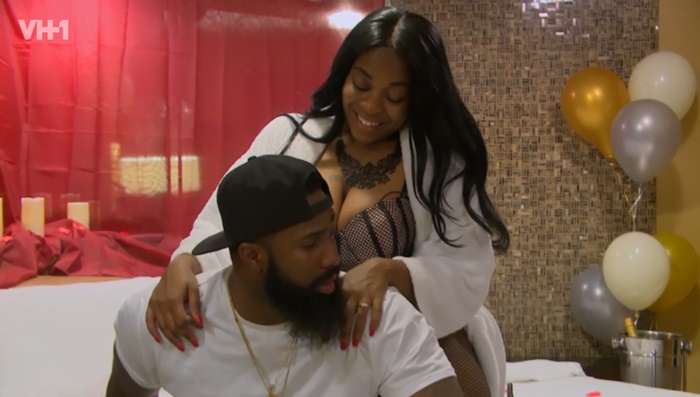 Don realized that he has to got to prison for 30 days. He has had a lot of thought about his life and how he needs to STOP screwing up. When Ashley treats him to a special of loving. When he realizes how much she is his rock. Don proposes again and wants to move up the wedding. He decides to head to the Dominican Republic to make Ashley Mrs Bishop Don.
Check it:
Kat is doing great these days. She is on top of her game and is having her first solo art show to sell her original 7 deadly sins paintings. She invites the Black Ink Crew Chicago to support. They all come out, but she notices Phor brings his new girlfriend Nikki. Kat tries to take the high road when she learns that Phor brought his girlfriend Nikki to the art show.
Watch:
Kat had a hunch he was dating both of them at the same time. When she sees Phor with Nikki at her art show she feels disrespected. Nikki acts funny, but Kat is pissed with Phor. Kat also reveals to one of her clients that she was in an abusive relationship and refuses to ever allow that to happen again.
On the flip, Phor rap career is starting to take off. He and his new girlfriend decide to go public with their relationship. And at the 9 Mag roof top party, he and Twista perform their song to help Chicago come together. Nikki shows up in support, but when Phor goes to the restroom, Nikki goes on the attack. She approaches Kat and starts asking what is wrong with her. And what's her problem with her. Kat tells her straight up that she has issues with Phor. Nikki goes in on kat yelling and causing a scene trying to make Kat look bad. Then Nikki hits Kat in the head.
Take a look:
Charmaine and her cousin come to the rescue. The three walk off to get a drink and talk with the Black Ink Crew Chicago fam. Of course Nikki spins a different story to Phor, telling him Kat came at her. Lies, lies, and more lies, but Phor is to stupid to see the truth. Phor goes at Kat when she is the victim in this situation.
Last is Charmaine Johnise, she crashed and burned during her impromptu audition at the radio station. So she goes for her dream and calls, texts, and emails the radio station director until he caves. He gives her a second chance on the mic, and Charmaine kills it. She ends up landing a job. Way to go girl!
Nikki tells Phor why she doesn't like Kat. It's sad because Nikki sounds like she is threatened by Kat, but Phor does see what she's trying to do. Watch as Nikki warns Phor about her tesnion with Kat at lunch, hinting to the fact that a fight between the two ladies might be coming. This is what you didn't see. Nikki tries to tell him that Kat was a mistake. Phor, check your girl! What is lame it that Phor takes Nikki's side when she was the one who said she was gonna set it off!
Nikki has issues with Kat: