Checkout the first 7 minutes of Love & Hip Hop 7 as Cardi B realizes fame comes with a price. Meanwhile Rich Dollaz is ready to find love, but maybe not so fast!!!
Flip and watch the first 7 minutes of Love & Hip Hop 7 with Cardi B and Rich Dollaz…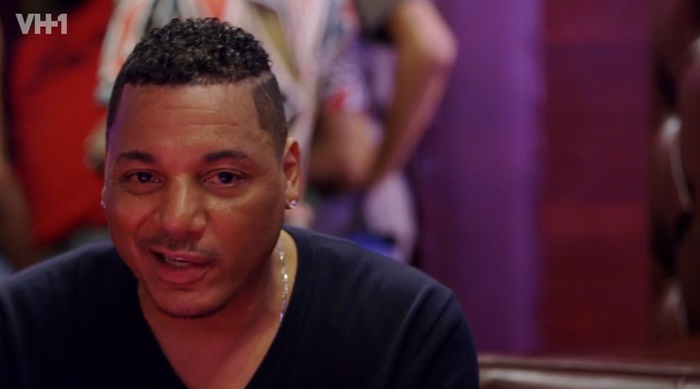 CelebNMusic247.com has your Love & Hip Hop 7 first look as Cardi B and Rich Dollaz kick off the new season on November 21st!
Cardi B is feeling the fame and this season, her younger sister Hennessy is on board for the ride. The "Foreva" rapper realizes that fame has a price. She loves it, but she misses the hood. Belcalis "Cardi B" Almanzar also reflects on her fiance who is still locked up. Ms "Lit THOT" is contemplating if Tommy is worth it, since all he wants her to do is sit at home and spit out babies. Belcalis Almanzar aka Cardi B wants fame, and when you have drive, ambition and desire like that. It comes with a price. #Single.
Hennessy is bout it, she is ready to make her mark like her sister. The two take a luxurious ride through Times Square while Cardi can't help but get noticed.
Across town, DJ Self introduces Rich Dollaz to some new ladies he knows. The only problem is Richie is looking for love and is ready to turn in his Creep Squad card. Self tells him to hold up. In walks Cisco Rosado and a new member to the Creep Squad, Snoop.
Yeah Snoop, from The Wire, is sitting with the Creep's, but she ain't about that playa playa shhh. When they all see a fine woman, the place bets if Snoop can pull. Little do they know, it's Snoop's girl J.
Are you looking forward to Love & Hip Hop Season 7? Who has the better story line in the first 7 minutes? Cardi B or Rich Dollaz?
Love & Hip Hop Season 7 premieres Monday, November 21st + 8/7c on VH1!