Talk about keeping things on the hush! Richard Duncan aka O'Sh-t on Black Ink Crew, the resident screw up has finally stepped up and is off the market!!!
Get all the details on the Black Ink Crew star O'Sh-t tying the knot on the flip…
Before you even ask if he married any of his baby mamas, the answer is NOPE! O'Sh-t showed off his new leading lady, Niekiha Duncan.
Richard Duncan and Niekiha got married and we have the evidence thanks to Nikki posting a ring emoji on social media. Yes is sounds like a Stevie J + Joseline Hernandez made for TV marriage, but its not.
According to sources, the couple have been going strong at least since the show's finale when they first caught our eye.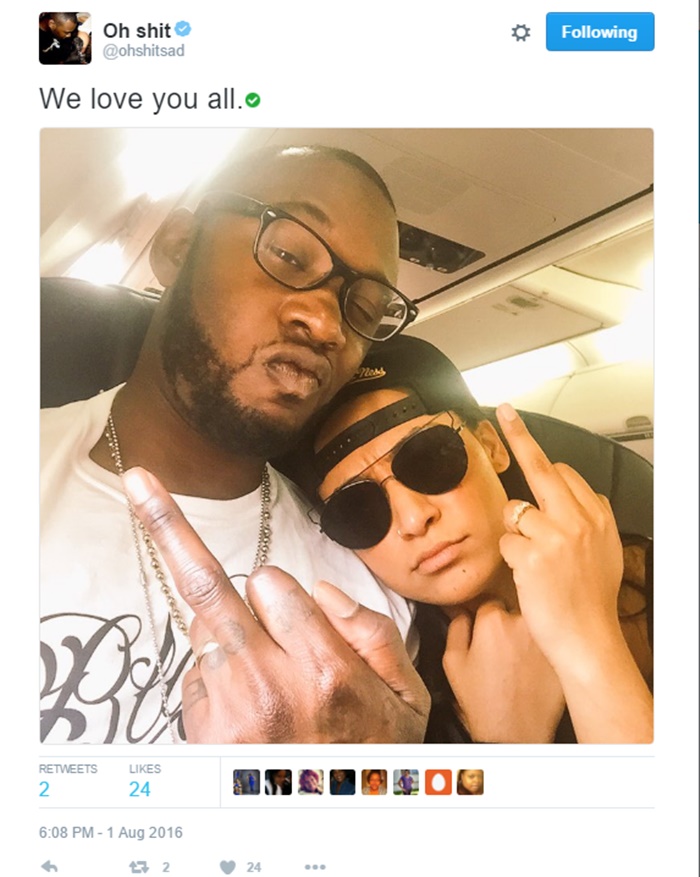 Black Ink Crew star O'Sh-t (Richard Duncan), also mentions that they were married on July 15. Last week he asked his fans, "Should my wife make an Instagram yea or nah??????"
He also posted this video:
Hopefully she keeps him on track and off the alcohol. We wonder how Kathie, who has a son by Richard and continues to make drama for him on BIC. Richard also has a daughter by his friend.
Meanwhile his wife seems to have helped him to be a better man. He took to social media to say:
"I felt good going to church today and hearing "the word". It's been a long time since I've been in the house of the lord."
This is a good thing for Richard. He needs a woman who is going to support his artistry and keep him clean. He just needs to want to be better.
Here are Richard and his new wife Niekiha below: