Mob Wives newbie Brittany Fogarty Continues FIRING SHOTS At Karen Gravano bashing her family friend extending Drita D'Avanzo's ongoing Twitter feud with Karen!!!
We knew one of the newbies were going to be stirring the pot since Natalie Guercio was removed from Mob Wives after last seasons reunion show fiasco, but Brittany is truly a a turncoat. Get the dish on the flip…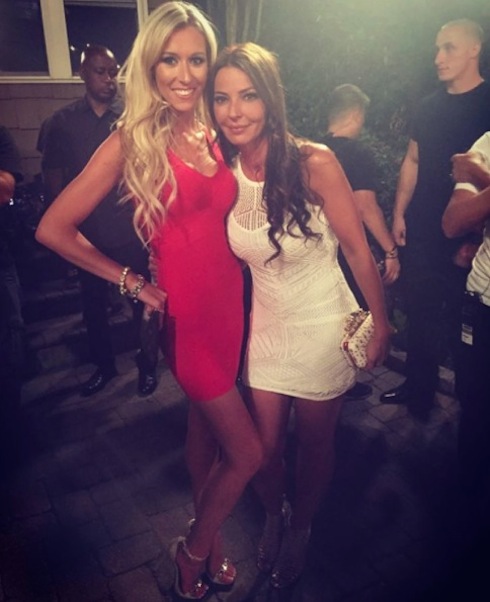 Brittany Fogarty may be a family friend of the Gravano family but she makes it clear in a Tweet that she was hired help to do a job and that is what she was there for NOT Karen!
Basically Brittany proved that she would sell out to be in front of the camera and stir the pot on Mob Wives. This season Fogarty really crossed the line and reignited an old beef between Drita and Karen.
CelebNReality247.com has this update:
Brittany Fogarty Mob Wives story grew out of the allegations that both Karen and Brittany were banned from Big Ang's funeral because of their father's Mafia betrayals a generation ago. When photos emerged of Karen at the funeral with Big Ang's family and the rest of the Mob Wives cast, she took to Twitter to accuse Drita of planting the allegations.
[rpi]
Drita, retweeted a string of insults that Brittany sent out, among them the reminder that it's Brittany who was quoted in several of the stories responsible for spreading the allegations in the first place.
The girl is messy and here is proof: Brittany posted this photo from a party at Big Ang's house of Karen and Drita having fun and getting along. Brittany tried to make something of it, but followers shut her down.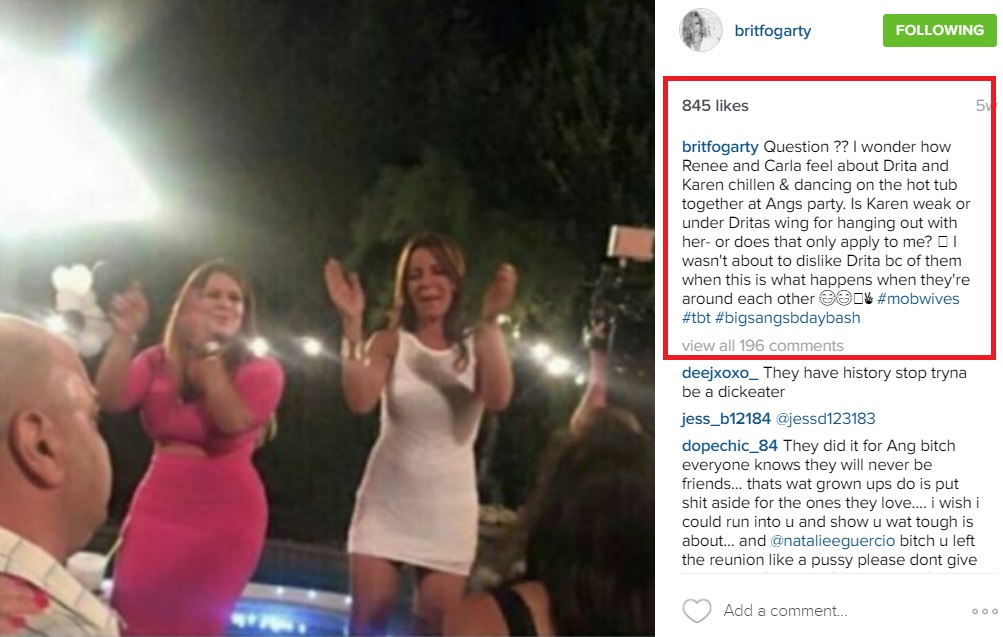 Since Drita has pulled back from her Twitter feud with Karen, Brittany is just getting started. In fact, Brittany has now pulled Carla Facciolo into the mix, thanks to Carla's continued support for Karen, meaning the whole thing is the messiest it's ever been.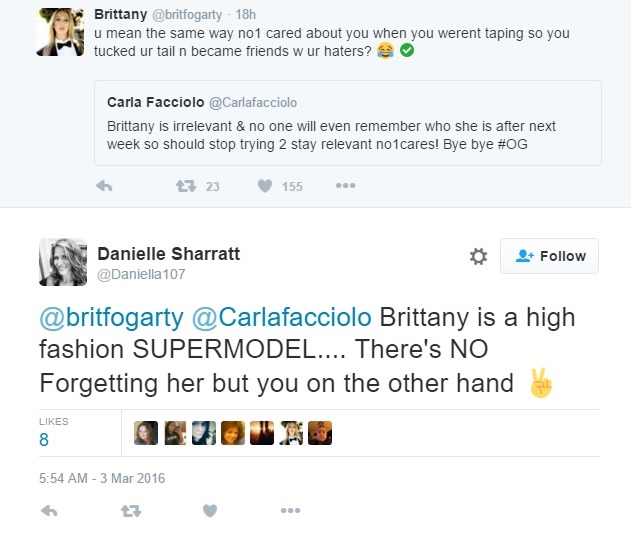 Check the tweets from Messy girl Brittany: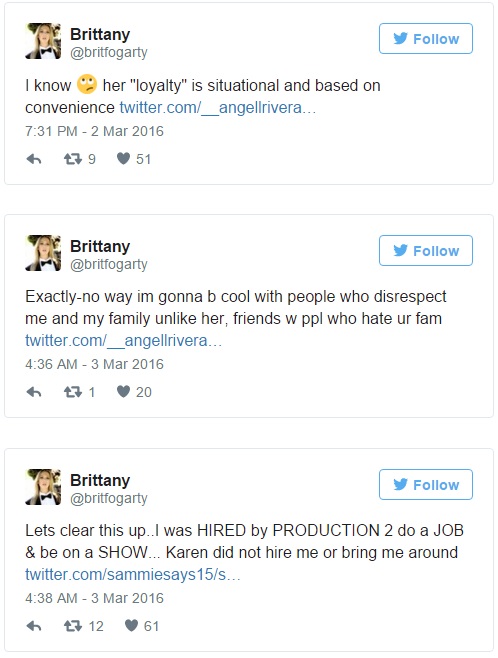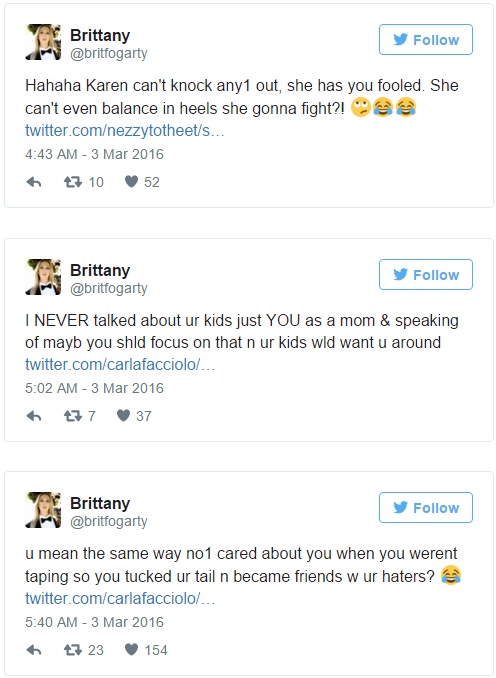 If Drita does get her own Mob Wives-based spinoff, it looks like Brittany will be standing first in line to be on the show.
The Mob Wives series finale will air this coming Wednesday, March 9th, and the Mob Wives reunion special will close out the show with Part One on March 16th, and Part Two on March 23rd.
Photo credits: Brittany Fogarty Mob Wives via Instagram