Cardi B is winning. She has a hit album, which is topping the Billboard charts and spreading words of wisdom. The only problem is she's unhappy behind the smiles!
Cardi B even has former Love & Hip Hop Atlanta star Joseline Hernandez in a tizzy hating. Joseline just dropped a dis track about Cardi, but it's such an EPIC FAIL, Cardi isn't even bothered. Read on for the tea spilling…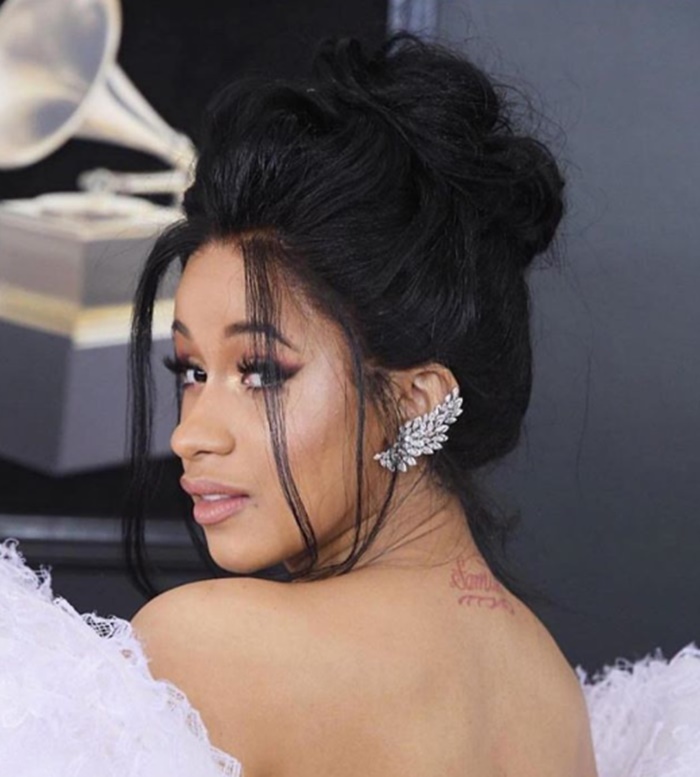 CelebNReality247.com misses Cardi B on Love & hip Hop this year, but the female rapper is in high demand.
The only problem is that Cardi B has openly admitted that she was happier before being famous and feels like the world owns her.
Earlier this week she was spotted saying:
"They trinna crucify me like they did Christ."
We all know the saying, "be careful of what you wish for, because you might NOT want it when you get it."
Apparently, Cardi is learning the lesson the hard way, but it's her lyrics in  "Bodak Yellow" that is dropping the biggest hint.
"These expensive, these is red bottoms/ These is bloody shoes"
Everyone thinks she's talking about Louis Vuitton's, but, she's talking about the ground she stands on is NOT her own. The industry owns her.
Yeah, lyrics don't always mean what they sound like. Stop conforming and listen close, there's messages in lyrics. A lot of pain, unhappiness, struggle and major sacrifice.
Is it too soon for Cardi to complain about being famous?
Not, really, because you never know what she did to get there.
Despite her unhappiness, she posted this cool video after she got a note from U2 frontman Bono. Watch her wig out over Bono saying "he's brilliant."