Despite their very public breakup, Flip or Flop season 7 is coming soon to HGTV with Christina and Tarek El Moussa. They Orange County couple has been able to continue with their hit series while getting through the pain.
Now, Christina and Tarek El Moussa are able to reflect on making it through the pain and pushing on as friends and co-parents. Read on…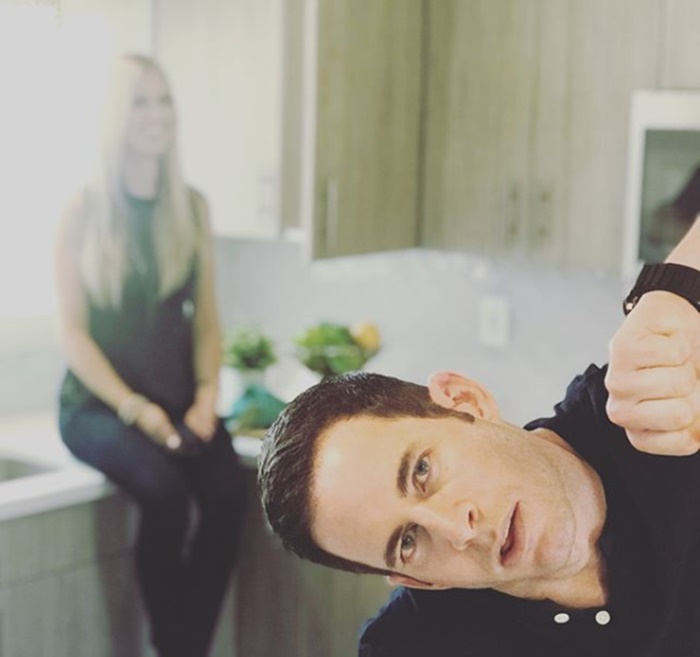 CelebNReality247.com has the latest on our other favorite home renovation duos, Christina and Tarek El Moussa.
A year ago Flip or Flop fans were in shock when Christina and Tarek El Moussa announced their public breakup. Now, the El Moussa's are able to come forward and share how they dealt with the heartache.
On Tuesday, both Christina and Tarek spilled their emotional messages on Instagram hinting toward the anniversary of their separation.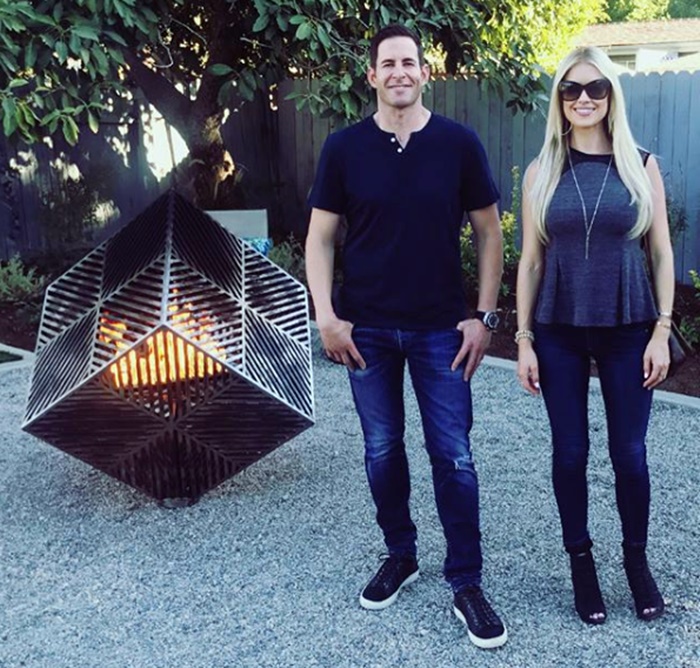 This past August, Christina filed for divorce six months after her estranged husband Tarek filed his papers and requested spousal support according to Us Weekly.

It was reported that Christina requested joint legal and physical custody of their two children. She cited "irreconcilable differences." In addition, Mrs El Moussa asked for Tarek's previous support filing to be terminated.
[rpi]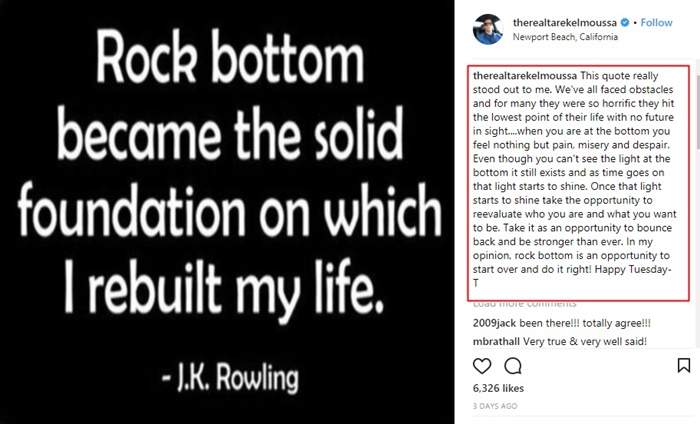 Both stars of HGTV's Flip or Flop posted these messages this week:
Tarek captioned the photo above:
"This quote really stood out to me. We've all faced obstacles and for many they were so horrific they hit the lowest point of their life with no future in sight….when you are at the bottom you feel nothing but pain, misery and despair. Even though you can't see the light at the bottom it still exists and as time goes on that light starts to shine. Once that light starts to shine take the opportunity to reevaluate who you are and what you want to be. Take it as an opportunity to bounce back and be stronger than ever. In my opinion, rock bottom is an opportunity to start over and do it right! Happy Tuesday- T"
While Christina posted this message on her Instagram feed along with these sentiments:
"Couldn't agree more. #keepthefaith"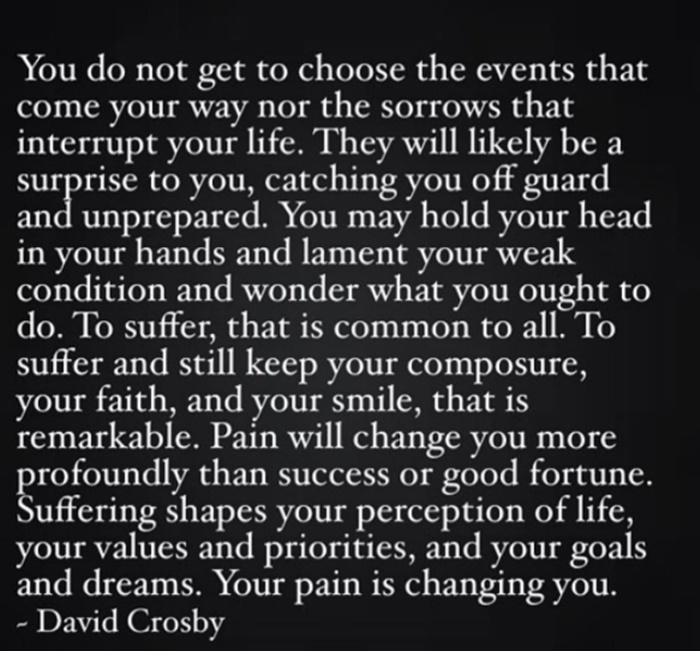 As for, season 7 of Flip or Flop, Tarek reveals that the new season won't be airing until 2018. He hints to Fox News that it will be airing on HGTV sometime in the spring.
"We're… probably going to be airing early spring or summer of next year. But you know, we definitely have a good season. We're doing a lot of different styles of houses. We are going a bit further with design. We're getting cooler designs. On each property, we're picking one specific thing that will really stand out. It's still the same show, but it's a little more design-based. It's been a lot of fun filming it."
In October, Tarek took to his Instagram to announce that another season is a wrap. Here is how he put it:
"Well Folks….that's a wrap!! Another season 7 episode completed today!! Scroll through the photos Check out the crazy metal fire cage [photo above] that Jesse Escalera built for is @proscapesoc…oh and who's that blonde [Christina] girl in the kitchen ?? anyone know??"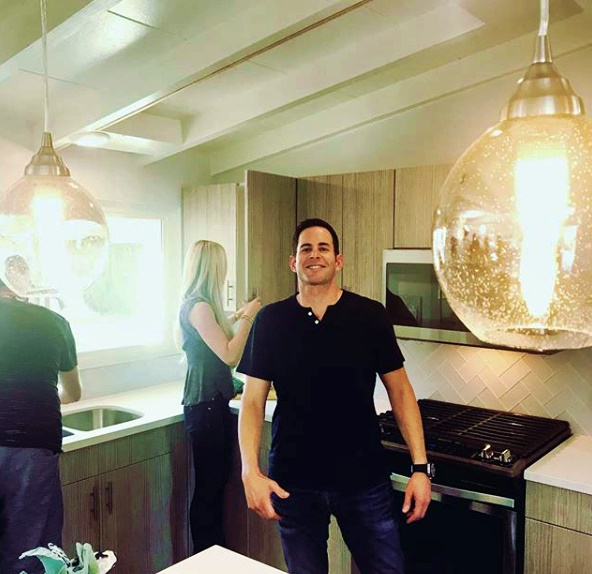 HGTV is currently airing Flip or Flop Fort Worth with Andy and Ashley Williams on Thursday nights at 8pm. – Love Flip or Flop? Then meet all the hosts of Flip or Flop Atlanta, Chicago, Las Vegas and more…