What in the Love & Hip Hop is going on here? Former 'Love & Hip Hop' star Joseline Hernandez is taking shots at Cardi B! OMG is Joseline serious? #LOL
Joseline Hernandez takes a comical attempt to diss Cardi B, and the worst part is The Baddest Puta thinks its good. Read on and listen and laugh…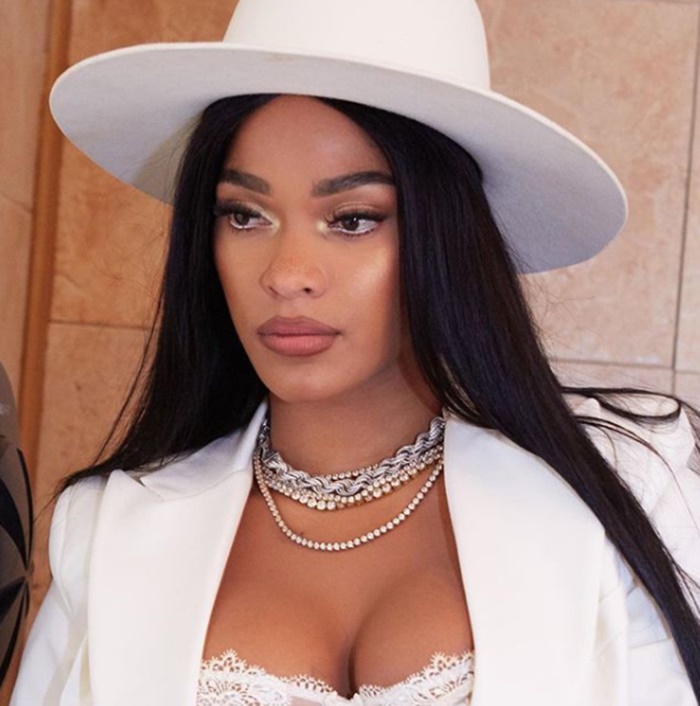 CelebNReality247.com has the latest feud coming from the Love & Hip Hop franchise and this one is too funny. Remember when we told you Stevie J said Joseline Hernandez was FURIOUS that former LHHNY star Cardi B hip hop career exploded on to the scene.
Then to throw more salt in to Joseline Hernandez wounds, Cardi B has charted on Billboard, and received many acklades for her single "Bodak Yellow."
Joseline Hernandez music career has been in the toilet ever since she started. Her music is lackluster and unapealing to real music lovers. She's basically a joke when it comes to music, but for some reason she actually believes she's got talent. SMH
Moving on, Cardi B on the other hand may not be the best rapper on the airwaves, but she's got catchy lyrics and good beats, not to mention people love her. So, of course she's gonna win in music.
Joseline is known to have a stank attitude, hard to work with and more. This is one of the main reasons she's still at zero. Which leads us to this. Joseline is trying to have beef with Cardi and she's laughing. This ain't no Remy Ma vs Nicki Minaj! This ain't no Lil Kim vs Foxy Brown!
This is a stripper turned reality star turned wannabe rapper against stripper turned talented rapper. There is NO BEEF.
Why, because Whack vs talent always loses!
Joseline tries to rap with this venomous verse:
"Drag a Bronx b*tch, yeah I said it—what you gonna do?/Fabricated, illustrated, cartoon/Bloody my ass…you holler Blood—who the hell cosigned this hoe?"
Then she spits:
"The only thing Blood about this b*tch about you is that herpes bump on your mouth."
[rpi]
Listen and you decide:
Joseline Hernandez – Hate Me Now (Cardi B Diss) ???? pic.twitter.com/1MPQ3FWRxr

— ?????? ??? ????? ? (@FemaleRapRadar) November 15, 2017
Cardi B, 25 caught wind of the diss track and nothing but laughs!
She posted this on Twitter:
"LMMMMMMAAAAAAAAAAAOOOOOOOOOOOOOOOOOOOOO???????????…I'm wild dead son."
Joseline couldn't help but sound off on her social media stating:
"No dissing Just Facts ?!"
Are they?
Cardi B proudly responded with:
"I'm giving these bitches Nightmares!!!!"
[rpi]
Stick to reality TV, Joseline Hernandez, Cardi B has the hip hop thing down girl.
Oh snap! Former 'Love & Hip Hop' star Joseline Hernandez is taking shots at Cardi B with new track! Check out the venomous new song right here!
OMG…we can't stop laughing at this…It's sooooooooo…Terrible! Steebie, someone NEEDS to break the news to Joseline, 31, that singing is NOT her thing.
It gets worse, Joseline just announced that a mixtape is coming. Becareful because this one will make your ears bleed its so bad: