Did Joe Gorga Quit Real Housewives of New Jersey?
The reunion part one kicked off on Tuesday night airing on Bravo and things quickly heated up between the ladies, but when Teresa Giudice brother joined it just escalated…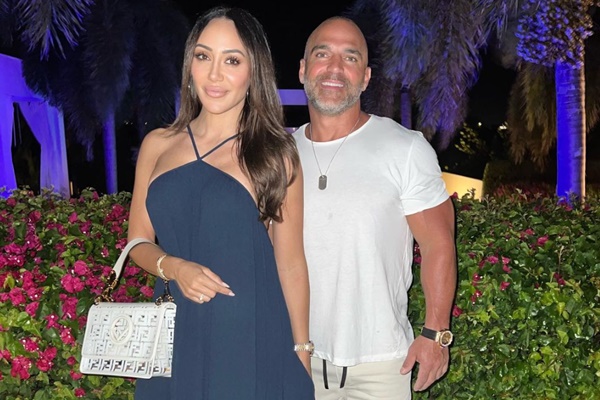 CelebnReality247.com reports that things got incredibly intense part one of the Real Housewives of New Jersey reunion as well as an even more intense promo trailer.
After Joe Gorga was unable to make headway with his sister Teresa Giudice, who continues to deny any wrongdoings, and has been dickmatized by Luis she continues to disrespect her brother.
Basically, Teresa did not include Melissa Gorga as a bridesmaid, but she has all of Luis sisters and family involved. Joe an Melissa have been very hurt by Teresa, who sat them at the friends table and not the family table at the engagement party.
Teresa didn't even invite her ride or die, Dolores Catania, because she claimed she only invited "couples" – which was Joe and Melissa Gorga and Jennifer Aidyn and Bill Aydin. Dolores could have shown up with Frank, so that BS was a copout on her part.
How Joe and Melissa Tired to Talk to Teresa Giudice
Joe and Melissa tried to address what was bothering them, and all Teresa would do was talk over them and tell her brother that she is not close to her.
She also pointed out that she wanted to see Melissa be more loyal, but since she fell out with Margaret Josephs, she believes Melissa has drawn a line and sided with Margaret.
Teresa is not the smartest cookie on the block and she is so delusional about everything. She can't even see that Jennifer is just sitting there waiting to snatch her seat on the Real Housewives of New Jersey if she doesn't pay attention.
Jennifer is so far up Teresa's ass her nose is brown.
And you know, she didn't invite Dolores, because she has Jennifer in her ear. Let's not be stupid about any of it.
As for Melissa and Joe, they couldn't get through to Teresa and you could see the hurt on Joe's face since Teresa has NEVER had his back. Especially when Jennifer called him a bitch boy.
Instead of telling Jennifer not to say shit about her brother, Teresa backed Jen which is a straight up disrespect to family. Something Teresa prides herself about. She knows NOTHING about family and she continues to prove she is in the wrong. What was worse, when Andy asked how many times had she backed Melissa, Teresa had no clue. She asked Andy to roll the clip, then asked the ladies for help.
It was disgusting behavior from Teresa. We were so disappointed, just like Joe Gorga was. He got so upset after all of that nonsense that he stormed off the stage and yelled:
I'm done. F–k you people. You know what? I quit!
What Pushed Joe To QUIT Housewives!
The shocking announcement from Gorga came after his sister called him a "b***h boy" to which Joe left in a rage saying, "you've gotta stop talking me down."
Teresa was caught yelling at Joe about Margaret saying, "I wish you would tell f–king Margaret [Josephs] to shut the f–k up."
She claims Joe and Melissa don't have her back. They always are there for her, but when she is wrong, take for instance this whole season, no has her back. Like last season when she made up rumors about Jackie's husband.
Now, fans are wondering about Joe's future on the show and if he genuinely quit that day at the reunion.
CelebnReality247.com has no confirmation that Joe did indeed quit the Housewives of New Jersey. We hope he just meant the reunion. But we get it, when your sister betrays you like that, there is no coming back for her. She is wrong and should beg Joe for forgiveness.
Joe left this message on his Instagram and it says a lot:
View this post on Instagram
We need Joe on the show so there is more crazy antics with the guys of New Jersey:
View this post on Instagram