We are sorry, but the news that Erica Mena and Joie Chavis Feuding Over Bow Wow just has us saying why?!?
Find out why Erica Mena and Joie Chavis went back and forth in a twitter feud over Shad Moss on the flip…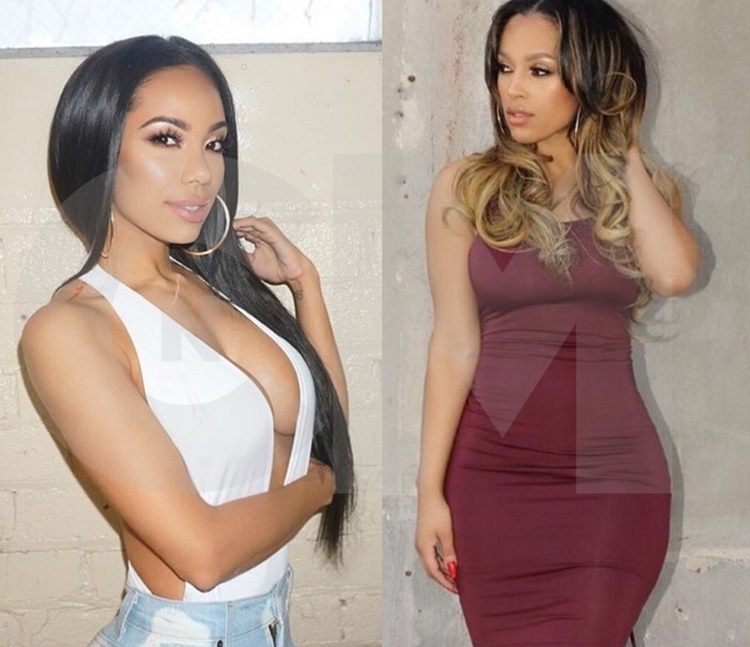 If you haven't heard, over the weekend the former Love & Hip Hop 5 star Erica Mena was spotted fighting Joie Chavis on Twitter, CelebNReality247.com has learned.
If you recall Erica Mena was head over heels about getting engaged to her friend Bow Wow that she said farewell to reality TV and her spot on Love & Hip Hop NY. Shortly after she said goodbye, things went left and Shad Moss dumped Erica. The two had some words on social media, which were rather childish. It's been a year since Erica and Bow Wow split, but that isn't stopping Joie Chavis (the mother of his daughter Shai) from stepping in after their split to finally "co-parent" amicably, spending a lot of time with him..
Neither of the two claimed each other but, then Bow wow got his panties in a bunch after finding out Joie was dating again. The guy ended up being Akon's hot brother, Bu. But what made things worse is Akon weighed in on social media saying:
"Take care of your girl before an African does." Sounds like it's too late this time around!.
Meanwhile, things are still bitter-sweet between the two ladies and exes of Moss, as they have been bickering over the caramel covered drop vs the dark chocolate man! The two have never gotten a long, and now Erica Mena may have thrown subliminal shots Joie's way via snap chat.
Of course Joie wasn't letting anything slip past her, so she sounded off on her via twitter at Mena:
Joie FIRED THESE SHOTS:
Erica Clapped Back, saying: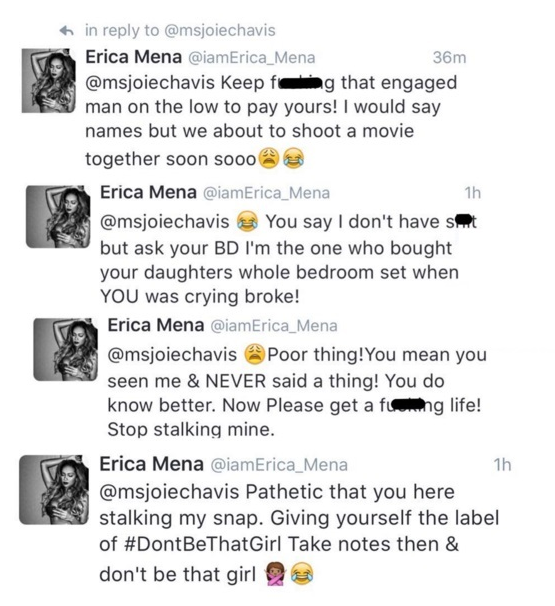 Thoughts?
Is Bow Wow worth all this bickering?