After Joseline Hernandez has planted a seed in Tommie's mind that Scrapp DeLeon has another Side Chick Tommie Tries to Catch Scrapp DeLeon with Mystery Chick!!!
Tommie isn't having it if Scrapp is cheating on her so she tears up his place…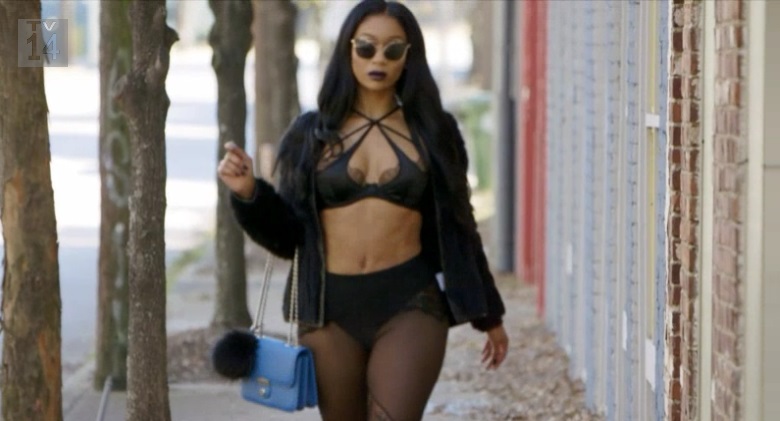 Joseline has Tommie wrapped around her finger so tight that if she bends her finger Lee is going to snap, and that she did with Scrapp at his loft.
Tommie Lee showed up in a see-through mess pair of pants that covered black panties and a bra. She was wearing a F-me outfit which was meant for Scrapp, so he could see what he's missing.
See ladies if you want to keep your man's attention, you have to go there sometimes, but make sure you don't give him any. This way he's going to be thinking about what he did wrong, if he did something.
Joseline has no love for any of the King family members or the side chicks, so she is on a mission to destroy, ruin, expose and conquer!
Don't let Joseline's good looks fool you she's on a mission and anything Stevie J is affiliated to she plans to ruin. And she said she did ruin $65,000 dollars of Stevie J's things in LA! Mmmm (Marge Simpson).
Joseline is pretty slick because she befriended Tommie only to set her up and make her look a fool with Scrapp DeLeon and an alleged third side chick.
Tommie Lee goes on a mad search for the hoe she heard Scrapp was sleeping with, but there is no side chick in his loft. Sadly enough, Lee is starting to look like the Diamond Strawberry of Love & Hip Hop Atlanta 5. Girl leave Scrapp and move on, you looking real silly like!
It pains us to watch her look a fool like this.
What do you think of Lee going off on Scrapp DeLeon?