The Double Shot at Love season finale is just 4 days away, and rumors are already swirling on who DJ Pauly D and Vinny Guadagnino picked as a possible love interest.
We have your first look at the Double Shot at Love Reunion on the flip…
Can't for the reunion but I don't want it to be over. Gonna miss y'all. @MTV @MTVShotAtLove #doubleshotatlove pic.twitter.com/c98HUDUcjb

— Çrysta? ? (@itzcrystalyo) June 18, 2019
CelebNReality247.com has a first look at the Double Shot at Love Reunion which MTV filmed this past week, on Monday, June 17.
According to rumblings on social media, including the Double Shot at Love Reddit fan page, Vinny may have ended up picking Alysse Joyner because he loved how she was with dogs.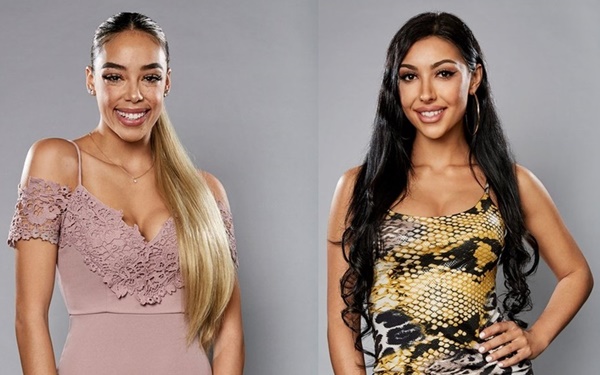 If you recall Vinny is a dog lover too.
As for, DJ Pauly D, the rumors are NOT revealing who he picked as his lady. Nope, the rumor mill is claiming that he told both Nikki Hall and Derynn Paige that their cabs were here.
A BIG FLIPPING MOOOD!!!!!!

What a waste of time @MTVShotAtLove and all these beautiful girls did not deserve it!#DoubleShotAtLove pic.twitter.com/RRs0VNhkBS

— Natalie (@NatalieOlembo_) June 18, 2019
It appears to be a good gamble by MTV as the ratings for the show have been a hit. This has even prompted rumors of a possible second season.
We will all find out the truth on the season finale of Double Shot at Love with DJ Pauly D and Vinny airs on Thursday, June 27.