On Wednesday night's episode of Black Ink Chicago, Charmaine opened up to everyone that she is sad that things have come to this, but she forgets what she did.
Ryan Henry, who is like an elephant, has moved on, tried to put things in the past, but has NEVER forgotten how Charmaine Johnise and Van Johnson said F Ryan Henry last season. Read on why Ice Cube Co-Signs Ryan Henry…
CelebNReality247.com reports that if you saw Black Ink Chicago, then you saw Charmaine saying "I know longer find happiness here anymore," but she is forgeting that things in life change.
Charmaine Johnise is trying to hold on to the past and the good old party days at 9Mag, but she forgets all the bad. The reason is that she was the party girl, NOT the boss. Going back to old 9Mag is NOT something Ryan Henry wants to do.
He has moved on and just wants to leave it buried, but Charmaine that she has awakened the beast.
That is when Ryan speaks his mind that last year he was in a bad place with his relationship, his friends, and his business.
Ryan points out how his friends were NOT there asking if he was ok and if there was something that they could do to help. No instead Charmaine the drama queen was the first one to throw him under the bus. Henry explains that the old 9Mag was built on a faulty foundation and there is NO WAY in hell he would go back to the old ways.
Ryan then make it a point to say this is why I left Charmaine Johnise and Van Johnson behind. The two of them were the problem last year, and by the looks of it Van and Charmaine are still the problem this year.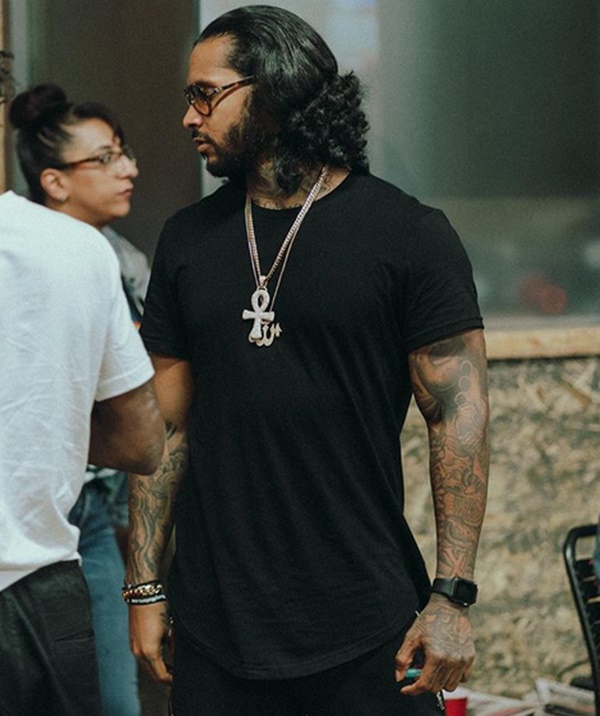 With all that said this is why Ice Cube Co-Signs Ryan Henry About Being A Boss:
Ice Cube chimed on social media in agreeing with Ryan Henry, saying:
It's hard being a boss, so I know exactly home my boy Ryan feels.
Ryan Henry responds saying:
A Co-sign from the GOAT @icecube ? will just let me know I'm not crazy for wanting to do things the right way in business!