Is Laura Govan A Black-on-Black Racist because this is a problem in the black community and Tiffany Pollard aka "New York" is PISSED and OFFENDED!!!
See what set Tiffany Pollard off on TV One's The Next :15 reunion when Laura Govan said…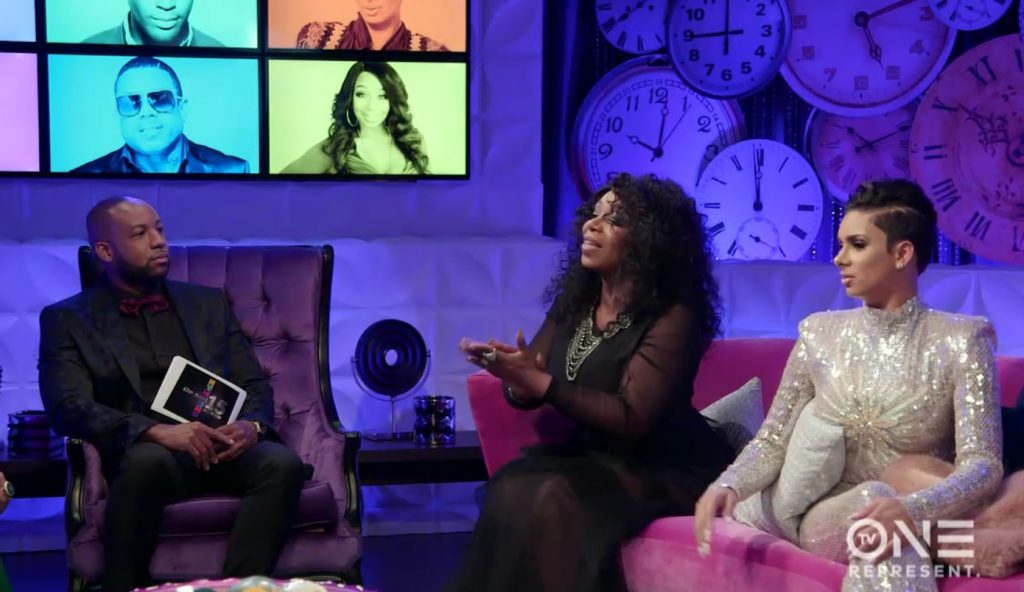 If you have been watching TV One's The Next :15 reunion, you might have heard Laura Govan made a joke to Jennifer Williams about skin color!!!
The former Basketball Wives LA star Laura Govan pop off thinking she was funny saying:
"I wish we had a little more light-skinned people. Is that racist?"
Com'on Laura, you know that was racist…are you that petty gurl?
What made it worse was the fact that she got called out for her black on black racial remark by Tiffany Pollard, who had every right to comment.
See Laura is half black half white, so of course she is lighter, but the comment was rude! Karamo said he understood, but Pollard wasn't having any of it. She weighed in and was ready to beat a beeoch down, with words that is.
Oh, yeah, and by the way, we see where New York comes from, because her mother Sister Patterson is a piece of work on Dr Jenn's Family Therapy. Can we say, 1976 Carrie mom crazy?
What is sad is Govan then had the audacity to say that she thought she was being funny, saying:
"That was to be funny. All of us are light-skinned. It had nothing to do with nothing. I thought it was funny, [if] you didn't think it was funny, f–k you."
Tiffany didn't accept this apology, while coming for Laura' Govan saying:
"She's not even black, and If you are black then why bring that up? Why make tone such a subject to say, if you are black and you're standing in it, stand in it in all shades."
Watch the drama unfold on TV One's The Next :15 reunion:
Where do you stand on the black on black racism that continues to plague our country?
Who do you feel made some valid points – Tiffany or Laura?
Is Laura Govan being part of the problem? And when will black parents stop teaching their kids to hate on family and friends who are not dark enough or not light enough?
Be black and proud…don't hate!