If you say the new season of Love & Hip Hop Atlanta Season 5 you might be asking, Who is LHHATLs Scrapp DeLeon?
We previously spilled some tea on LHHATLs Scrapp DeLeon about his current situation, but before that did you know who he was? Find out on the flip…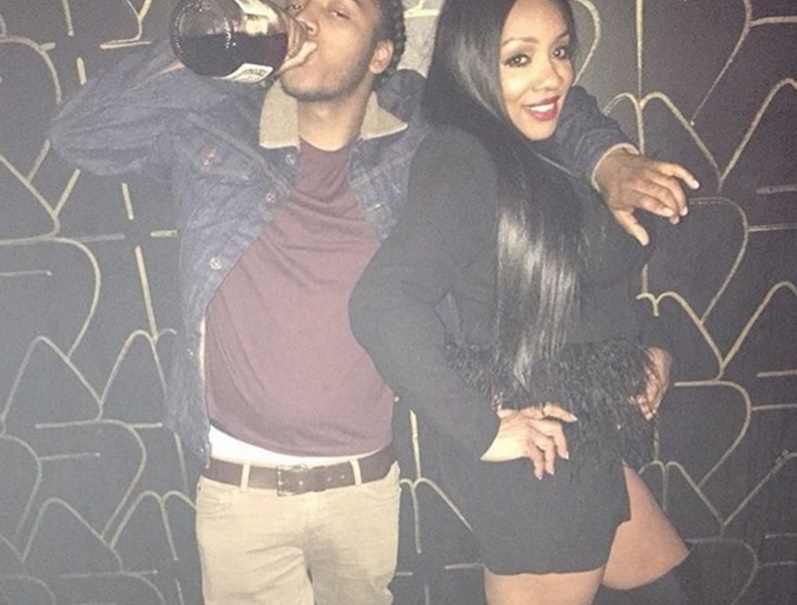 Scrapp DeLeon was on top of the world alongside Roderick Anthony Burton II aka Dolla aka Bucklyte (at the time), the rapper who was murdered in 2009 outside of the Beverly Center Mall in Los Angeles.
See LHHATLs Scrapp DeLeon and Dolla were part of the teen trio, Da Razkalz Cru, who had a hit single "So Fly" that was getting some major air play back in 2003.
They hit around the B2K era, so they faded as quick as they surfaced since B2K dominated the charts and the music scene back then.
The group quickly disbanded, and Burton went on to work as a model for the Sean John clothing line. Dolla came back on the scene working with Akon. Before he was murdered, Dolla dropped his anthem "Who The F*** Is That?" ft. T-Pain, Tay Dizm
Dolla followed his anthem with "Make A Toast":
Scrap DeLeon ties to Dolla and his past:
Dolla, was one of the first of a now growing list of up and coming rapper, who could have made change with their music have been brutally gunned down, Last year we lost the talented Chinx (Part of the Coke Boy Crew), This year it Atlanta rapper Bankroll Fresh, whose Street Money Label is feuding with 2 Chainz Music Exec Label. All of these guys were on the brink of success in the hip hop game and would have been one of today's bigger artist. Somewhere, somehow, something went wrong, and they were removed.
As for, LHHATLs Scrapp DeLeon, born Will Cortez Robinson, he got entangled is some serious ish, thanks to his mother Karen 'KK' King, who made America's Most Wanted list in 2012. He was allegedly accused of beating his father and dumping his body in a car trunk. He has been a free man until recently, when he faced a judge who had him locked up for trafficking marijuana and was sentenced. We do not know the length of his sentencing or if he will be out to appear on the reunion set in late June.
Who is Scrapp DeLeon dating?
For the record, Scrapp DeLeon has been dating Tiara Becca. The couple have a son together. Tia has 3 other children but her youngest Aking is Scrapp's son. The two have been together for 7 years. She's been there for him through all his trials and tribulations, including the alleged attempted murder plot that his mom Karen KK King devised.
Since his days as one of the Da Razkalz Cru, the death of Dolla has not sat well with Will Robinson's family. The shooter, Aubery Berry was acquitted after he testimony revealed that he opened fire in self-defense in the parking garage of the upscale mall. He said "Burton, 21, threatened to kill him near the valet desk and reached toward his back as though he were drawing a gun." Police found no weapon on Burton, who was shot once in the left biceps and three times in the back. Scrapp's career has faded into the wood works until now. His net worth is said to be $50,000.
Signing on to Love & Hip Hop Atlanta seems to be his ticket back into the lime light, but it seems that his clouded past is following right behind.
We will keep you posted on any updates….