We already told you about Scrapp DeLeon being locked up and now we have More Tea Spilled On LHHATL Star Karen King!!!
LHHATL Star Karen King may have signed up for reality TV, but we don't think she realized her past was going to be EXPOSED for all to learn on the flip…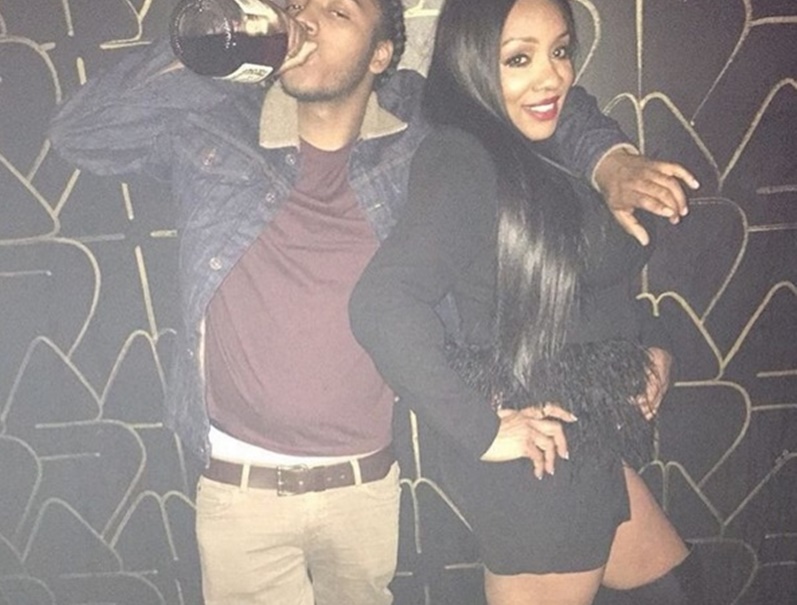 Mona Scott-Young knew what she was doing this season on Love & Hip Hop Atlanta 5, because Karen "KK" King and her sons Scrapp and Sas are already stirring up a lot of controversy and it's not on the series.
The internet is going wild as one of America's Most Wanted, now LHHATL Star Karen King has been keeping a low profile in Atlanta until 2015 when she signed on to the Love & Hip Hop franchise.
The Last time anyone had heard of Karen was on national TV was on America's Most Wanted.
Now, 4 years later the 52-year-old woman from Canton, Georgia who was wanted by authorities for allegedly murdering her husband, aka KK is making her reality TV debut with her two sons Scrapp and Sas on Love & Hip Hop Atlanta season 5. Her sons allegedly kidnapped their 46-year-old father, Lyndon Baines Smith, and then brutally beaten and put in the trunk of a car (allegedly) in March 2012.
[rpi]
At the time, there were five suspects arrested, including Karen's three sons Will Cortez Robinson (Scrapp DeLeon), Lyndon Ahlik Smith and Alonte Lyndell Smith (Sas). Lyndon and Alonte are the sons of Lyndon Baines Smith.
According to reports, the LHHATL Star Karen King and the five young men had planned and plotted what they were going to do for some time and on March 4, 2012, they put their plan into action.

Smith was unknowingly lured by his sons to a BridgeMill community in Canton and while there, the five men attacked him. After beating him, Melvin Floyd placed his body into a 2004 Mercury Sable and drove to Alabama. During this long ride, Smith was still clinging to life in the trunk.

Floyd was stopped during a routine traffic stop and cops suspected something illegal was going on due to Floyd's suspicious behavior. They asked him to get out of the vehicle, placed handcuffs on him, and proceeded to search his car. When they opened the trunk they discovered the badly beaten body of Smith, who was near death. Floyd was immediately arrested and Smith was rushed to the local hospital where he died shortly after.

The other four suspects, including Smith's two sons, were all eventually arrested but Karen King, who was dubbed the "mastermind" behind the murder, remains on the run.
To this day, police still believe that King was the mastermind behind the plan.
Georgia's 11 Alive NBC affiliate, Lt. Jamie Gianfala weighed in saying:
"She was an active party in the beating itself."

"She participated in the cleaning up of the crime scene and in our eyes is as responsible as the rest of them."
King was on the run for nearly a year until she appeared on America's Most Wanted. She was arrested in Florida where she had dyed her hair blonde and changed her name.
She has remained a free woman since prosecutors didn't have enough evidence to convict her or her sons.