OK we all remember Love & Hip Hop Atlanta 4 when Premadonna did her waist shaping fashion show and Joseline and the ladies were all supportive. Well something went sour because Joseline Hernandez CALLS Premadonna A FRAUD!!!
Flip and find out why Joseline Hernandez is READING Premadonna for filth…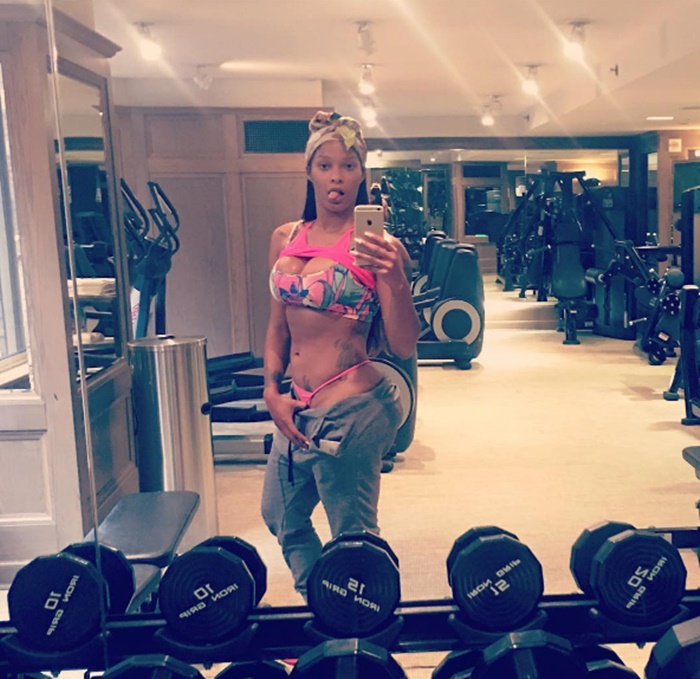 CelebNReality247.com caught wind after Joseline Hernandez posted a couple of videos READING Premadonna and telling her to hit the pavement and workout beaotch!!!
Joseline posted this gem going in on Pre saying:
The Puerto Rican Princess didn't stop there she turned it up a notch and added this video, with another caption:
"@premadonna87 meet me in the streets hoe. Let's see if your fake ass waist training saves you from that fat ass of yours getting your ass beat. Show us your back?! You can't cause it looks like bread back there. Now stop stocking my page hoe cause I was not talking about you yesterday hoe."
Watch:
This is what started the feud between Joseline and PreMadonna, but its weird because they used to be cool with each other. Checkout this video of them promoting the waist trainers:
Of course, Premadonna took from Birdman saying:
"PUT SOME RESPEK ??ON MY NAME I AINT GONE SAY NO MO!!! (folds arm like birdman)??????"
Somewhere, somehow things went terribly wrong between these two. Or Joseline grew a conscious and decided to BLAST Premadonna for selling a product that she claims doesn't work. Maybe it did work for Hernandez, but that doesn't mean it won't for someone else.
What we do know is waist training is NOT good for a woman's body. It pushes your organs around and squeezes them together unnaturally. Ladies workout like Joseline said. Eat right and stay healthy. If you want to waist train that's on you, just know what you're doing to your body first.
We out…