Shay Johnson found herself another reality TV series to jump on after Lil Scrappy dumped her. Shay apparently ran off to Miami to be with her new man Pleasure P, but she's been nothing but drama from the start.
Shay Johnson hasn't changed at all. She's still ultra-ghetto about everything she does, and when it came to Pleasure P reuniting with Pretty Ricky, she attacked the guys in the group. Her antics haven't stopped especially since his ex-Gabrielle started smelling money in his pockets again, Shay has been on the attack. P is OVER ALL OF IT. Read on to see our 4 reasons why Pleasure P is better off without the drama…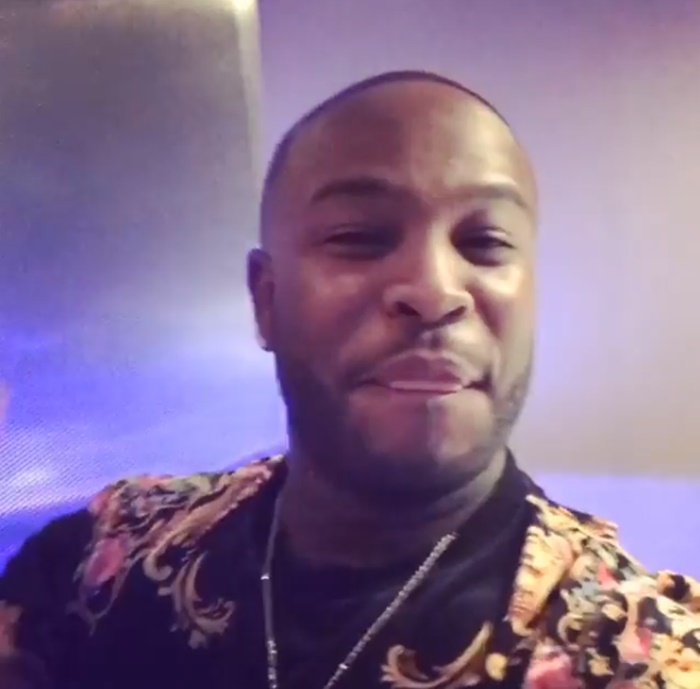 CelebNReality247.com has the latest on Pleasure P and Shay Johnson who continues to play herself on national TV.
Girl STOP…have some self-respect and start repairing Shay Johnson! She really NEEDS some work, possible anger management?
Even Marcus Cooper (Pleasure P) agrees with us. He took to Instagram with a new hook he made in the studio:
"How you gone start trouble, embarrass me by acting ratchet, be negative, unsupportive and expect my feelings to stay the same for you and on top of that stay with your ass..? you preaching to the choir… ??? #tryinnottohateyou#letthechoirsing#lhhmiami#ungrateful Let the church say:"
Pleasure P took to social media and recorded this clip of their breakup, where Shay said:
"You're making me hate you right now." Then he added video of himself in the studio talking over harmonizing, gospel-like background vocals, turning Shay's quote into a song hook.
Wow! He really made he look dumb!
[rpi]
Basically, P turned lemons into lemonade. Sorry Shay you played yourself on national TV once again. Take a look at P in the studio:
Take a look at the 4 Reasons why Pleasure P is better off without Shay Johnson and ALL her drama:
4. Shay goes for round two with Gabrielle:
3. Shay tries to justify her ice cream assault on Gabby. GIRL? Really?:
2. Shay attacks Pleasure P's ex Gabby with Ice Cream:
1. Shay attacks the guys in Pretty Ricky telling them Pleasure is too good for them. UE trade insults with Shay Johnson after the Pretty Ricky's comeback performance.:
Poor thing is so thirsty for love and a relationship, she'll exploit herself on national TV. #SMH
As for, P, he's stays working on new music, and producing tracks. Take a look at what he's up to now:
The 33-year-old self made singer/producer is even thinking bout Shay no more. He's about his music, Pretty Ricky and making it happen. We just hope he sees that Gabby is a gold digger.