If you watched last season of Love & Hip Hop Hollywood, then you might remember Masika's friend Donatella, the one who claims she is "Fully Loaded."
She is also the one who tried to have the LHHH ladies (Masika, Hazel, Bridget, and Brooke), come together for a musical showcase. None of it happened. Donatella then found herself in the mix when Masika and Zell Swagg started beefing.
It was a huge mess because things went left in both situations. Fast forward to now, Donatella just and her fiancé were the victims of the attack. Read on for the tea…
Celebes this one is crazy, Love & Hip Hop Hollywood's Donatella just found herself in another more violent situation.
According to Donatella's Instagram, she and her fiancé were attacked at LIV nightclub in Miami.
It's unclear what happened, but what we do know is that she took to social media in a desperate attempt for help catch the culprit.
She wrote from her hospital bed:
Please help me!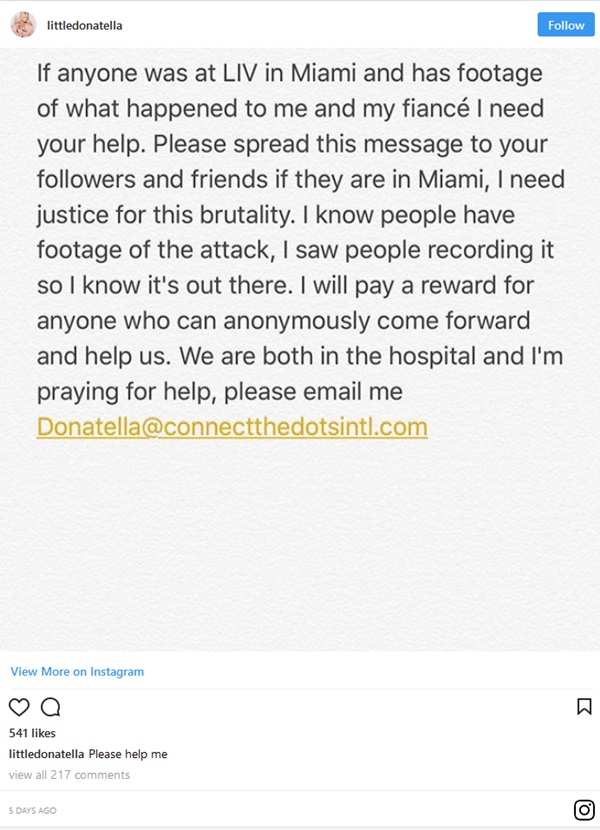 Luckily someone who was there responded to her cries for justice by sending her a recording of the attack.
Just 12 hours later, she posted this: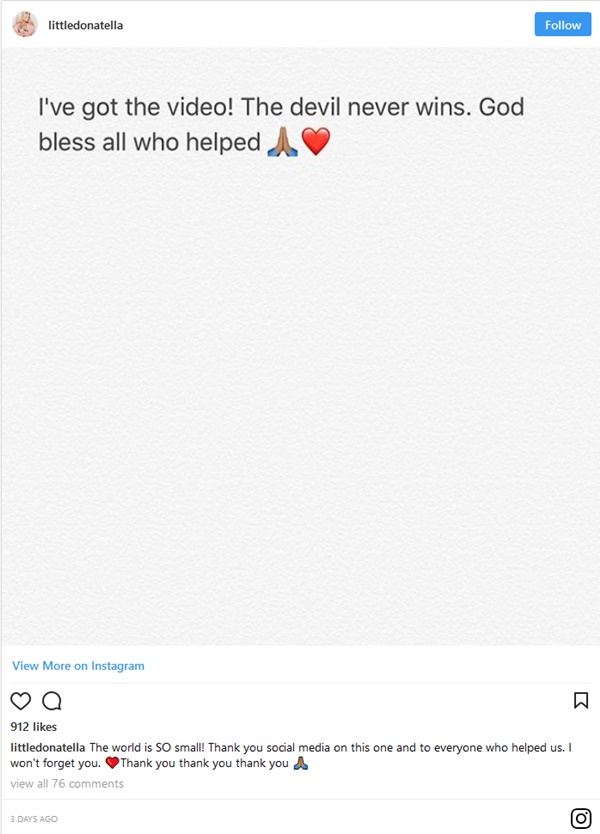 So it looks like she is ready to press charges or get her revenge.
Still developing…