It appears that no one wants to be the bad guy when it comes to hating on Teresa Giudice. First Teresa Giudice points fingers at Jacqueline Laurita, then Chris says no its Melissa + Joe Gorga. Now Melissa Gorga CLAPS BACK at Jacqueline's husband!!!
Flip and find out what Melissa Gorga is saying about Jacqueline and Chris Laurita…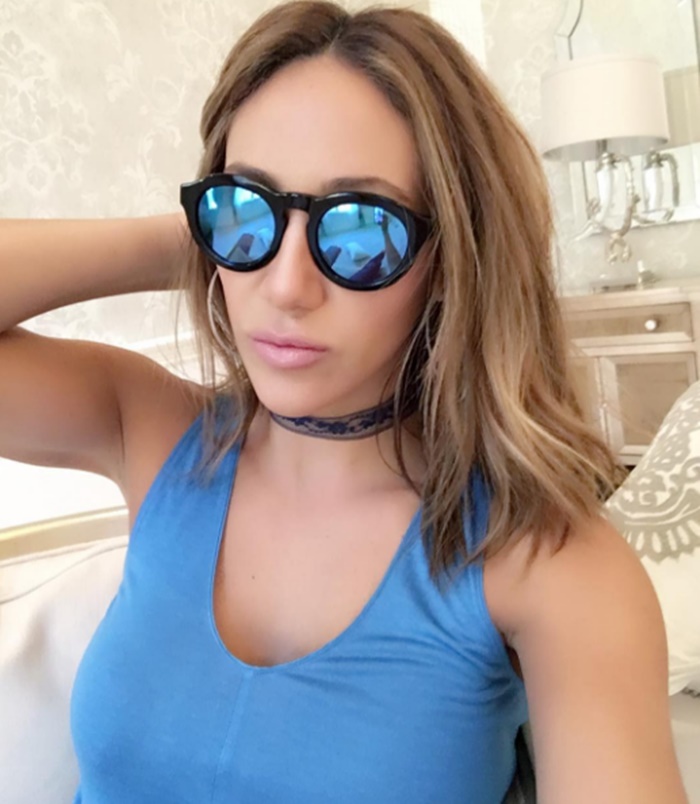 Out of the High School fueds 2.0 book, Melissa Gorga is trying to protect her family. Now that she and Teresa Giudice are in a good place, Melissa CLAPS BACK at Jacqueline Laurita Husband.
Melissa is pissed off with Chris Laurita being Jacqueline's mouthpiece during the Real Housewives of New Jersey reunion Pt 2.
Melissa took to Twitter to express her frustration with Chris for defending his wife:
"Why have your husband keep speaking for you? #soannoying #rhonj."

Shortly after Melissa continued her assault on Chris with a re-tweet from a fan who agreed with her:
"Joe has said nothing."

Despite her anger towards Jacqueline's behavior at the reunion, Melissa is also making it clear she's done and ready to move on from the all the drama.
Melissa concluded with a final tweet:
"That's a wrap. Maybe time will heal all wounds. There is enough craziness going on in this world. Friendships should be easy. Love you all."

Melissa is obviously done with all this mess.
Unfortunately, Jacqueline's daughter is NOT! Ashlee Holmes just can't seem to keep her nose out of the drama! Like mother like daughter!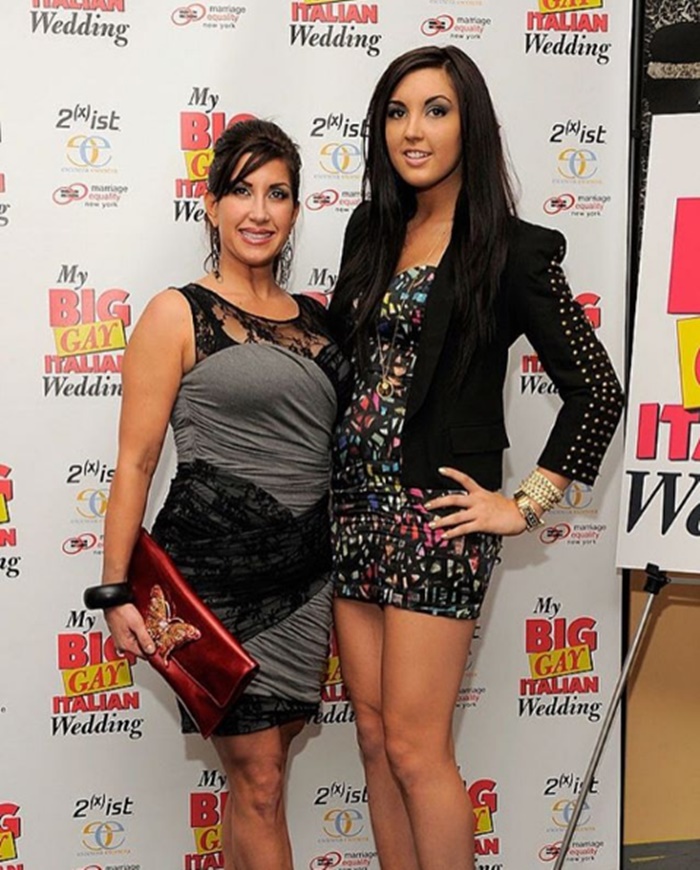 Ashlee Holmes took to Twitter and called Teresa and Melissa out for all their supposed "lies." Ashlee insinuates that Melissa Gorga and Teresa Giudice are liars.
Wow, she is her mother!
Anyways, new mama Holmes posted a series of tweets BLASTING Melissa and Teresa. Ashlee wasn't finished there and went on to claim that one day Melissa and Teresa's lies will unravel and the truth will be revealed.
Take a look: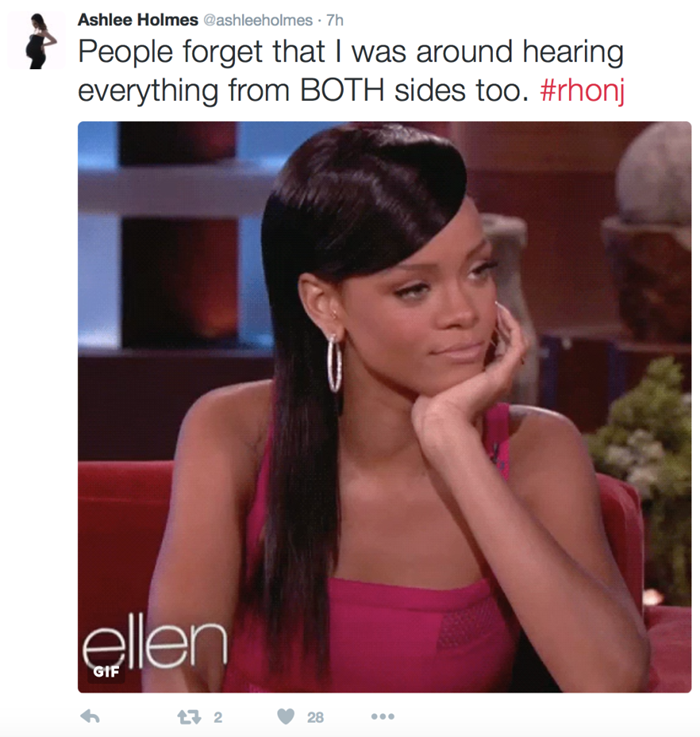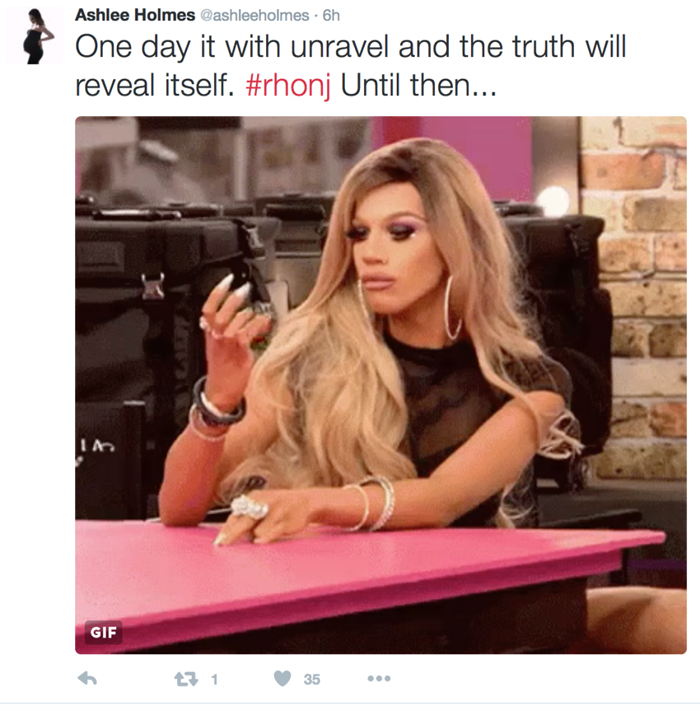 Oh, Ashlee, your parent's financial issues, and the skeletons in all of your closets will also be exposed one day. The truth works both ways.
Thoughts?