There are reports claiming that the former Love & Hip Hop Hollywood star Omarion FIRES SHOTS at his ex Apryl Jones on His "It's Whatever" Track!?!
We know that the two decided to split, so for Omarion to FIRES SHOTS at Apryl Jones seems a bit odd. Flip and see what we just heard…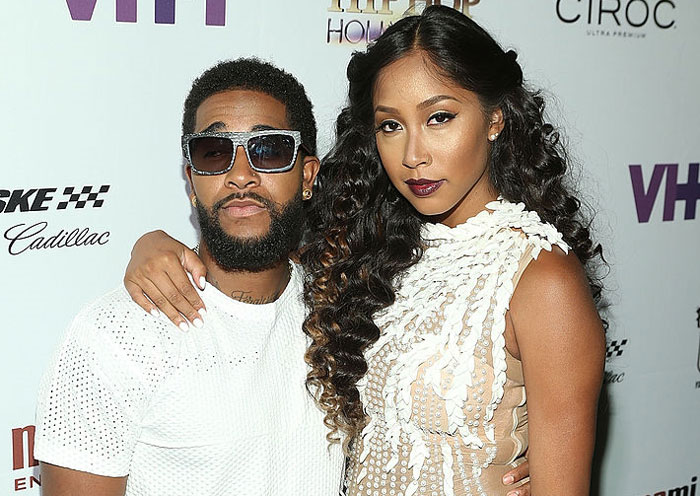 CelebNReality247.com has some hot tea on Omarion, who just released a new song called "It's Whatever" on his birthday.
Word is, O mood for the track was about his split from long time girlfriend, Apryl. In the first verse, he sings of his newly single life with some not-so-subtle lyrics. They always say the best music is taken from breakups and life experiences. Apparently Omarion was doing just that.
The lyrics to It's Whatever:
Matters is crazy, it's whatever, whatever
All day yeah, it's whatever, whatever
Oh, oh-ohh, oh, oh, oh, oh-ohhh, oh, oh, oh, oh
[Verse 1]
I've been only single four months
I'm just tryna get my swag back
Probably try to catch a few kids
It's like I never let um ride back
Torn apart, catch me, I'm on the run
Told my BM she can have that
Put that on my daughter and my son
Every night I'm having flashbacks
So it's probably wise that
[Hook]
So it's probably wise that you know that I'm on
You don't cross the line
Fuck your glass of wine
It's whatever, whatever
(?) love you, it's whatever, whatever
(?) love you, it's whatever, whatever
(?) love you, it's whatever, whatever
(?) love you, it's whatever, whatever, it's whatever
It's whatever, it's whatever-whatever, it's whatever
[Verse 2]
I musta did it to myself
Look unfamiliar to myself
You don't remember what you did
I can do that all by myself
I had to put this shit on record
I'm probably better by myself
I had to put this shit on record
Just so you could get the message
[Hook]
So it's probably wise that you know that I'm on
You don't cross the line
Fuck your glass of wine
It's whatever, whatever
(?) love you, it's whatever, whatever
(?) love you, it's whatever, whatever
(?) love you, it's whatever, whatever
(?) love you, it's whatever, whatever, it's whatever
It's whatever, it's whatever-whatever, it's whatever
[Bridge]
I musta did it to myself
Look unfamiliar to myself
You don't remember what you did
I'm probably better by myself
Whatever, whatever, whatever
You like to talk bout forever
Talk bout what's right for (?)
(?)
So far can't turn back now
I guess we found out no basic
(?)
[Outro]
Listen to the new song below and you decide if he's dissing Apryl or not:
On the flipside, Apryl apparently did get the message. She was caught in her subtweet game. She kicked it off by saying:
 "Full of sh-t people rub me the wrong way…lol they just do."
Check Apryl Jones tweets below: