Over the 4th of July holiday weekend Love & Hip Hop Atlanta star Sas DeLeon shot in the back of the head and hospitalized on Sunday!!!
Flip and get more on Sas DeLeon Shot and being hospitalized…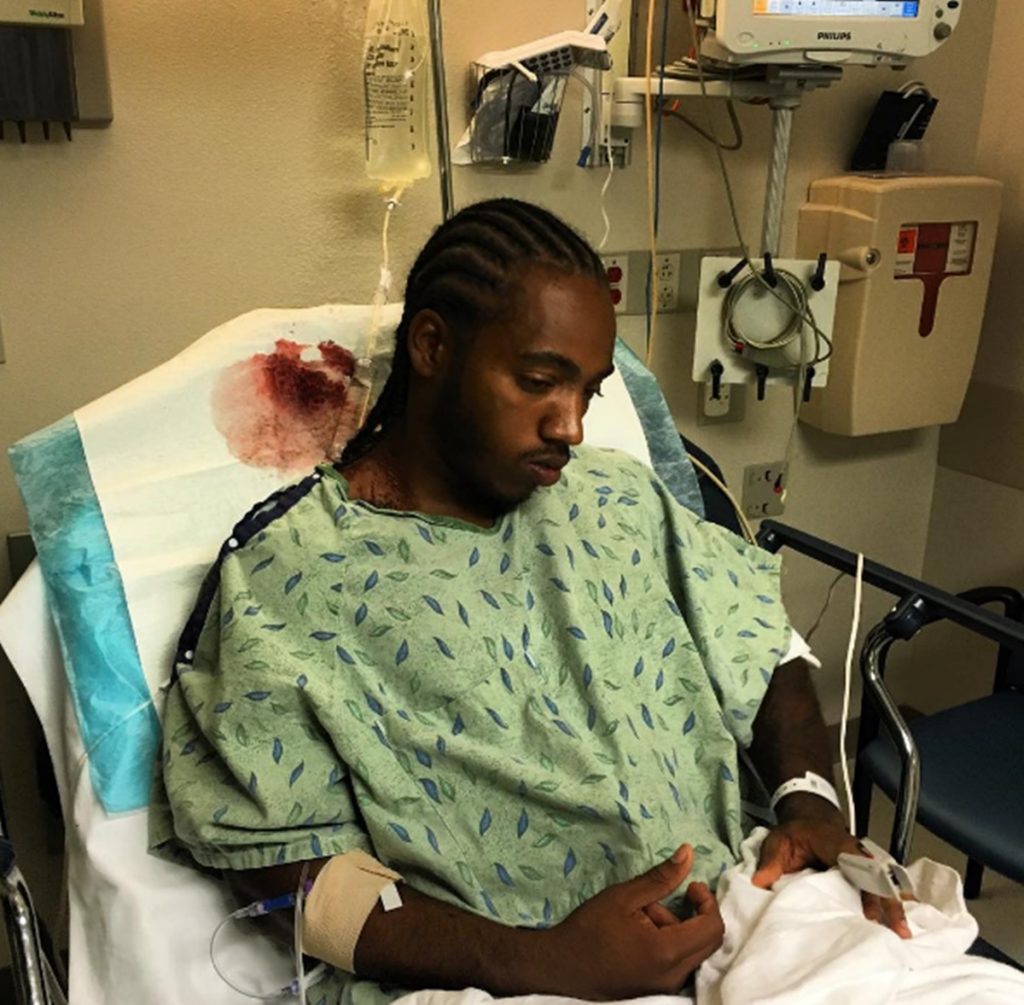 CelebNMusic247.com has learned that Sas DeLeon Shot but he will shockingly be alright according to doctors. The bullet didn't go through his skull.
Once again 4th of July weekend comes with typically beget violence all across the country and Love & Hip Hop Atlanta cast member/Karen King son, Sas DeLeon has just become one of those terrible statistic.
According to reports Sas was hosting a party at a Scottsdale, AZ mansion, but cops came and broke it up because there were too many people.
How did  it happen? Reports say Sas DeLeon shot in the back of the head in the back seat of a car.
Meanwhile sources say Sas DeLeon got in the back seat of a car and as it drove away shots rang out. A bullet struck him in the back of the head, but doctors say it was supreme luck that the bullet did not do permanent damage.
DeLeon told his near-100k followers on social media, as he showed off his blood-soaked pillow.
"Doctors told me I got a bullet in the back of my head man."

"They said I'll be alright, though. They say I got a thick skull"
Scrapp DeLeon's little brother, Sas concluded:
"Y'all pray for me, though. I appreciate all the love and support. God got me. Allah got me. I ain't tripping."
Take a look at this video Sas posted:
What do you think about Sas DeLeon Shot in the head?
We bet Scrapp DeLeon is furious and upset he can't do anything since he's stuck in prison. And poor Karen King. This could have been devastating if Sas died.
Luckily he survived.
Stay strong Sas.