During Love & Hip Hop Atlanta 5 Scrapp DeLeon and Tommie called it QUITS, so he started hooking up with Karlie Redd, but now Scrapp DeLeon Sends Tommie  Lee Flowers From Prison!?!
Does mean that there is hope for Tommie Lee and Scrapp DeLeon reconciling while he's in prison? Flip and find out…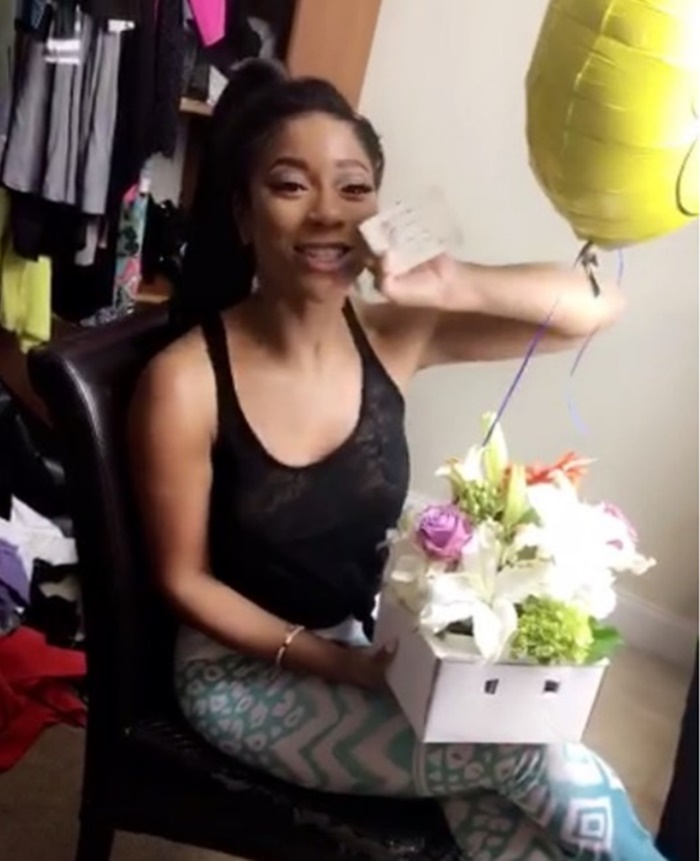 CelebNReality247.com just learned that even though Scrapp DeLeon is serving his five years sting for a marijuana trafficking conviction, he still has feelings for Tommie Lee!
Who knew, but it appears prison is giving him some clarity on who he truly loves.  Tommie seemed too surprised and even pretty happy when she received a bouquet of flowers and a balloon on her birthday, despite Scrapp macking on Karlie Redd. Karlie ruined her relationship with Lyfe Jennings because he claimed the he knew nothing of her kissing on Scrapp while there were NOT in each others town. The two had been dating with an open arrangement. Lyfe says that was her choice since he has kids and wants to find a woman to settle down with. Not one that sleeps around. Lyfe SHADED Karlie by calling Redd an opportunist.
Anyhow, Tommie posted a video of herself receiving the flowers. In it, she said:
"Aww who's it from?"
After opening the card, the LHHATL newbie read the card:
"Happy birthday my queen from your man Scrapp!!"
She adds:
"Sitting with the glam squad and a special delivery from Bae" followed by a slew of hashtags about freeing Scrapp DeLeon.
Is it safe to say that Tommie will be visiting Scrapp and putting money on his books after all?
The last we saw of Tommie and Scrapp's relationship on Love & Hip Hop Atlanta, Scrapp said he was done with Tommie's craziness. Maybe she can straighten some of these questions out on the LHHATL5 Reunion.
Hopefully she touches on the mystery third woman named Erica. You know the one Joseline was talking about.