If you're an avid Vh1 reality TV lover then you probably saw Shaunie's new spinoff, Shaunie's Home Court, but when it comes to her ex husband, Shaquille O'Neal, she has some words!!!
Flip and hear how Shaunie weighs in saying er ex husband + NBA baller Shaquille O'Neal…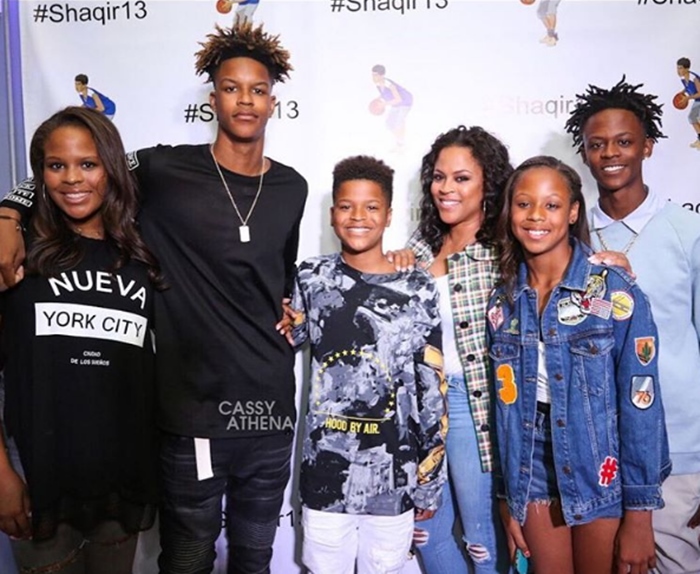 CelebNReality247.com has some new tea to spill on Shaq thanks to his ex wife who took a few minutes during her new spinoff, Shaunie's Home Court. Shaunie weighs in on Shaq.
Shaunie weighs in stating that they're in a good place but that depends on the day you ask her about Shaq. Apparently Shaq is the fun parent and Shaunie is the mean one. Is this why they didn't work?
O'Neal managed to earn more than $300 million in endorsements and salary during his 19 seasons in the league. Amid rampant infidelity rumors, Shaq filed for divorce from his estranged wife Shaunie in 2007 after five years of marriage.
Well here is what Shaunie is saying about Shaq these days and if O'Neal will finally make an appearance on the show?
Shaunie Weighs in saying:
Since their divorce Shaq is the cool dad. He is there for all the fun times, the parties, events etc. But when it comes time to parent that is on Shaunie.

When asked if they get along? Shaunie replied with "it depends on the day."
Hmm?
These days, she and her ex big man Shaq get along now that they are only parental partners.
Watch as Shaunie Weighs in on Shaq:
Checkout Shaunie's Home Court, Sundays at 10:30/9:30c on VH1.