Black Ink Crew show's everyone, NEVER MESS with any of the men Sky has dated especially Teddy, or she will get lowdown and nasty.
Sky starting digging up dirt on Jadah after she learned that her ex and Black Ink Crew co-star Teddy Ruks smashed Jadah in the bathroom. Read on for the tea spilling…
CelebNReality247.com has the latest drama from Black Ink Crew and it's truly some lowdown dirty, nasty, under-handed ish coming from Sky.
When Black Ink Crew star Sky learned that her friend Jadah, who she told "NEVER MESS with Teddy and we cool," went behind her back and smashed Teddy. So, Sky get's petty and decides to "spread that business like Jadah spreads her legs."
DAAAAMN!
See, Jadah heard how good Teddy laid pipe and apparently NEEDED to find out, so she went for Ceaser's cousin while on the crew's ski trip getaway.
During the getaway, Walt thought it would be cool to invite peeps from the lodge to come party in their AirBNB for the weekend, and they did just that. The Black Ink Crew cast were seen wild'n out, trashing the pad.
Jadah seems to be a bit unlady like: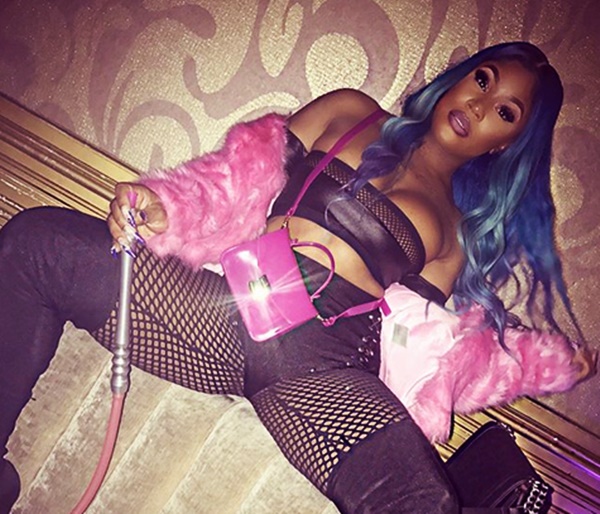 Meanwhile, Sky went to bed because she didn't want to be bothered, so Ted decided to smash Jadah in the bathroom and Bae heard it going down:
Once Sky caught wind of the Ted and Jadah's bathroom escapades, she started digging and hit gold when she learned that Jadah and an incurable STD.
#OMG, check out the messiness on Black Ink Crew:
So far, Jadah has had Walt, Donna and now, Teddy. It seems Jadah is the second hoe of Black Ink Crew. Who would you do if you were able to smash anyone in the cast?
We'd go for Teddy, sorry Sky, but its just a hit and quit.
Bottom Line – Neva, Eva, Mess with Sky or Teddy, because that's her heart and she will RUIN YOU!
Thoughts?