If you thought you knew Cynthia Bailey's husband, You're going to be surprised because we have What You Don't Know About Real Housewives  star Peter Thomas!
CelebNReality247.com has the tea that was NEVER revealed about Real Housewives of Atlanta husband Peter Thomas past and more on the flip…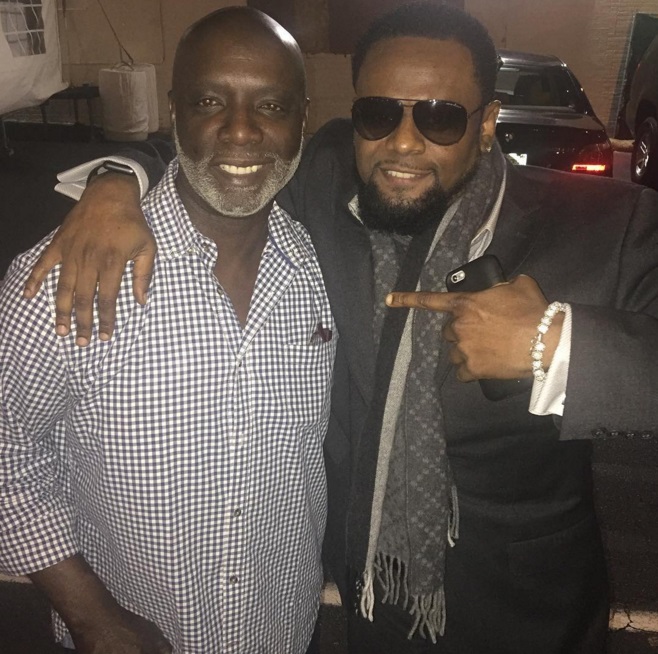 We just got some really interesting history on Cynthia Bailey's main squeeze despite the rocky marriage rumors that has kept them on the hit Bravo series for another season.
The proof is in the photos, like the one above that Peter posted with Carl Thomas, which Peter writes:
"R & B superstar Carl Thomas bless us at Sports One with a Rocking concert, it's always magical @sportsoneclt Great food, great cocktails, great people. First drink on me tonight #uptowncharlotte #sportsoneclt"
Here are seven things that you Don't Know About Real Housewives Star Peter Thomas, which we feel is going to surprise a lot of you ladies and RHOATL fans.
See, Peter lived quite the extraordinary life before joining Real Housewives of Atlanta on Bravo.
Check the countdown to number one below:
7. The Jamaican hunk is a Brooklyn Native:
Peter calls Atlanta home these days, and he opened up about his childhood in Jamaica earlier this season of RHOA, but he actually grew up in Brooklyn.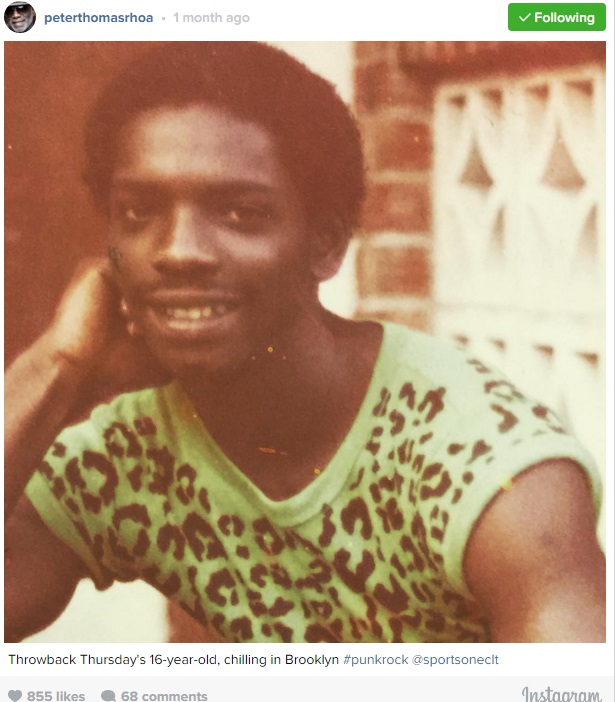 6. Peter and RHOA Ex Kordell Stewart Invested In Sports One:
Porsha Williams' ex-husband Kordell Stewart was one of the investors in Sports One, so he and Peter have kept in touch since the couple's split in 2013.
5. He and Cynthia Wrote a Book together:
Many 'Wives write books, but they don't all do it with their husbands, as Cynthia did when she co-wrote Carry-On Baggage: Our Nonstop Flight with Peter.
The book, which was released in 2013, tells the story of their relationship up to that point, but we think Cynthia and Peter could totally fill another book with all of the deets of their roller coaster ride of a marriage since then.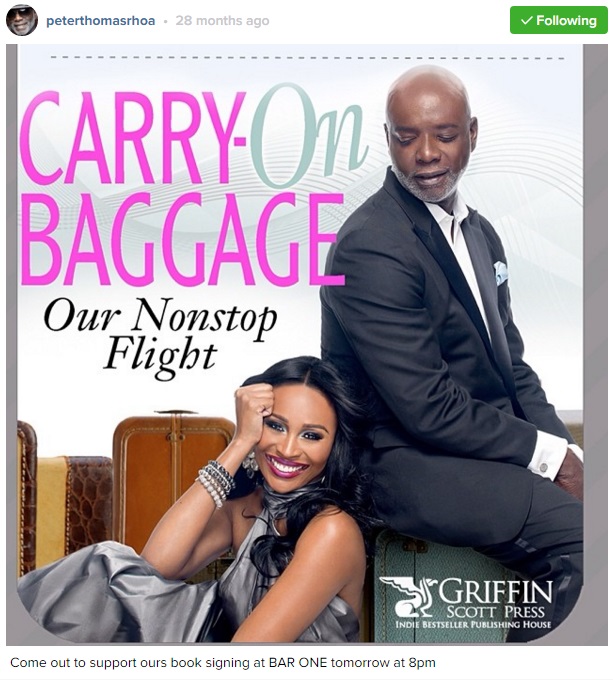 4. He keeps busy in the field he knows best, nightlife:
In addition to working in the music industry, Peter has spent much of his career in the nightlife space. He owned and operated clubs in Miami decades before opening his current hotspot, Sports One in Charlotte, North Carolina, according to his LinkedIn profile.
He also works as the vice president of Entertainment for UPTOWN Magazine, and don't forget about his Peter's Brew Jamaican gourmet coffee.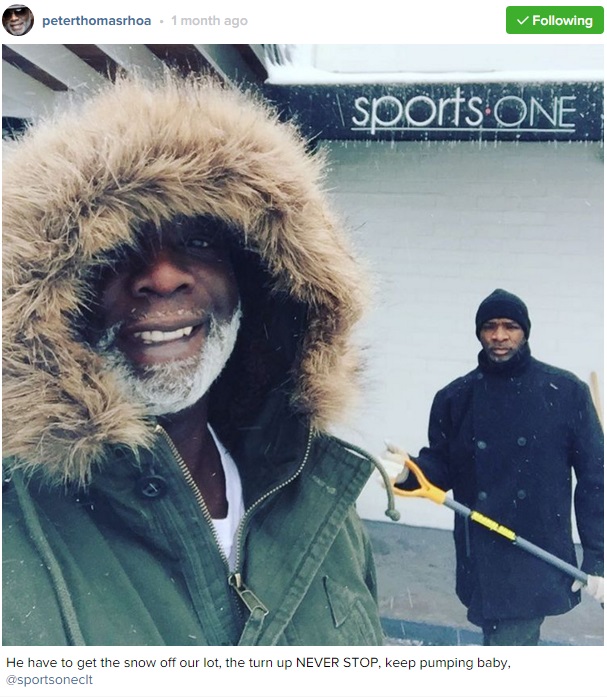 3. He dated Nia Long:
Cynthia isn't the first high-profile woman to have captured Peter's heart. Peter once dated Pepa of Salt N Pepa, né Sandra Denton, and Nia Long back in the day, which the actress fessed up to on Watch What Happens Live.
2. Thomas Was a Major Force in Hip-Hop
Peter was a prominent figure in the hip-hop industry in the 1990s. He worked in P.R., tour coordination, and artist management in London, trying to increase the presence of such artists as Snoop Dogg, Dr. Dre, and Public Enemy in the United Kingdom, according to his LinkedIn profile.
He would go on to be a consultant for Def Jam and run the entertainment division for the hip-hop magazine The Source, as he mentioned on a past episode of RHOA.
Peter also founded the How Can I Be Down? urban conference in 1993, which will take place again later this year, according to Peter's Instagram profile bio.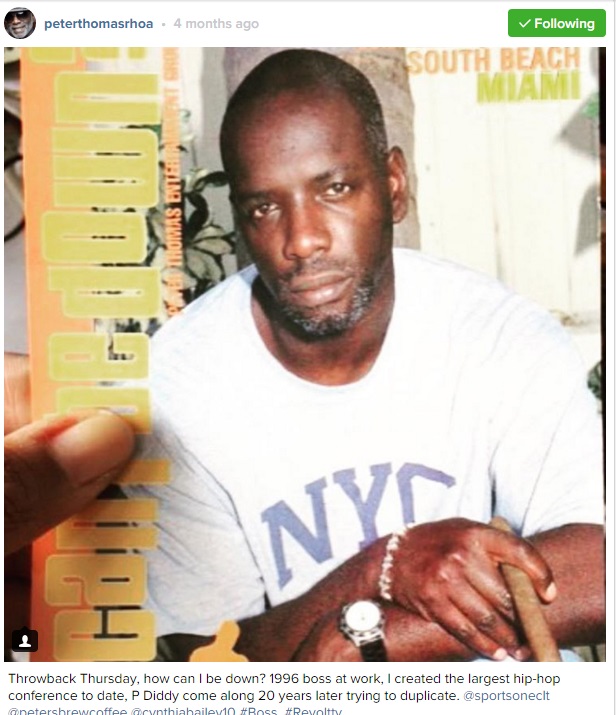 1. He Was with Notorious B.I.G. Minutes Before His Death:
Peter was one of the last people to see the Notorious B.I.G., né Christopher Wallace, alive before he was shot to death in Los Angeles on March 9, 1997. Peter was working as a concert promoter at the time, and he spoke to ABC News (Peter appears around 1:45 in the clip above).
Take a look:
Pretty cool, right?