Teresa Giudice Spotted With Her New Man!
It's been quite the year for the Giudice family, but it looks like Teresa Giudice is ready to move on from it all. Read on for the tea on Teresa Giudice and her new man…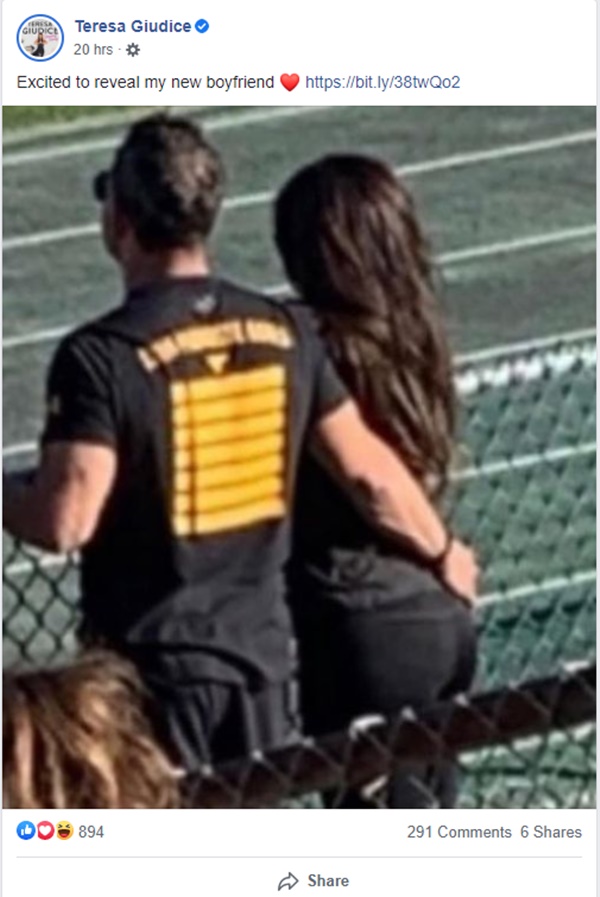 CelebnReality247.com reports that since Teresa Giudice and her ex-husband Joe Giudice decided to call it quits after he was deported from the U.S. it would be best to remain friends and co-parents.
This year has been extremely rough since Teresa lost her father while going through a divorce with Joe.
Now, the Real Housewives of New Jersey star is putting her life back together with a new man and she's extremely happy with a new someone special. The first new man report was a false alarm.
Two months after finalizing her divorce from Joe Giudice, after 20 years of marriage, Teresa Giudice has a new boyfriend.
The 48-year-old Paterson, New Jersey native shared a cryptic photo of her with the new beau, though their backs were to the camera in what appears to be a blurry fan snap.
While she didn't comment further about her new man, a Page Six report claiming the boyfriend is Luis 'Louie' Ruelas.
Who is Teresa Giudice's, new man?
Luis 'Louie' Ruelas is a 46-year-old single father of two, who is the co-founder of Digital Media Solutions, described as a ' leading global adtech company.'
According to his company profile, Luis launched his first business at 19 years of age within the digital marketing space, and he has, 'extensive entrepreneurship experience, hustler mentality, and competitive spirit culminate with his love of family and passion for community.'
Ruelas lives in Allendale, New Jersey, and he is also an 'avid philanthropist' who has raised funds for charitable programs for children.
Teresa's ex-husband Joe Giudice, who she was married to from 1999 to 2020, is also seeing someone new himself while he lives in Italy.
Joe told E!
We're not really dating. But we're, like, seeing each other or whatever.