It's been rumored for months that Blac Chyna is a possible newbie for Love & Hip Hop Hollywood 5, but is she worthy?
Blac Chyna was working on her debut  album with Hitmaka aka Yung Berg, but he just dropped her last week. Read on for more tea and see what Mona Scott-Young is saying…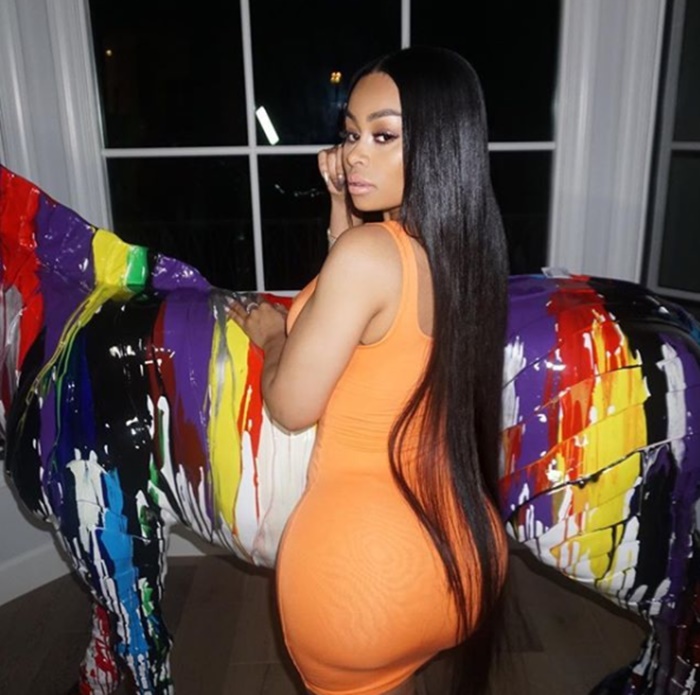 CelebNReality247.com has our ear to the street and we've been hearing Blac Chyna might be heading to Love & Hip Hop Hollywood 5.
What do you think? Is Blac Chyna interesting enough for Love & Hip Hop Hollywood 5?
It's been reported that the 29-year-old mother of 2 and former stripper is being pursued by several record labels. Basically, this means more crappy music ahead.
The reason we say this, Hitmaka, who works with everyone dropped her because the music is terrible. He said he loves Ang, but he had to let her go. However, she is apparently working with former Love & Hip Hop Hollywood star and mega producer Mally Mall.
Blac Chyna has been basically working with three Love & Hip Hop Hollywood cast members, two from the past Mally Mall and Yung Berg, and one current star, A1.
What we do know is Berg and A1 have dropped her. We don't know her situation with Mally, so if LHHH5 cameras are rolling, this does make for good TV next season.
[rpi]
Does Mona Scott-Young want Blac Chyna on LHHH5?
Mona Scott-Young, the mastermind behind VH1's highly successful Love & Hip Hop franchise told Wendy Williams that she is hoping to have Chyna join. The only problem is when she asked the audience the applause was crickets. Wendy even weighed in and said she is boring, what are we going to watch, Chyna's big butt?
Mona thinks that Chyna pursuing her music is a great storyline. Wendy disagrees and feels that Rob Kardashian should be on the show with her, but stated Kris Kardashian won't let that happen. It would be great if he did, it would be Rob giving the Kardashian empire the big finger though.
Watch, Mona Scott-Young spill the tea that she wants Blac Chyna on Love & Hip Hop Hollywood 5:
Photo: Instagram