Has Reality TV become too much for 9Mag leader and Black Ink Crew Chicago star, Ryan Henry?
Last week, it was NO HOLDS BAR when Kat Jackson decided to air Ryan Henry dirty laundry on national TV. Ryan was FURIOUS, and went off on production. Read on…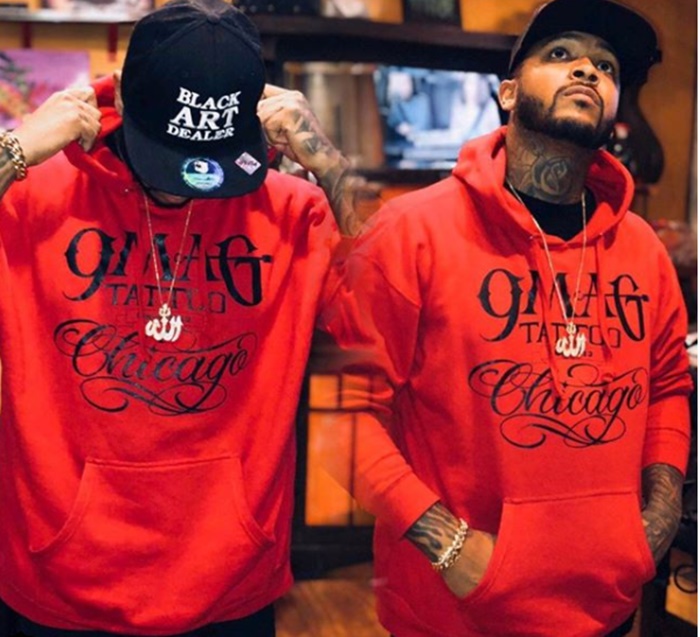 CelebNRealtiy247.com recalls Ryan Henry stating that we haven't seen nothing yet this season.
Ryan Henry was 100 about that, the third seasons took a mid-season break in September, and returned in October after Ryan's health scare.
Henry has been under a serious amount of stress this past year and it's all playing out on Black Ink Chicago. Is what Henry wanted? NOPE!  But it's too late, he signed a contract for cameras to follow him around and get all the happenings in his life. The good, bad, ugly and cheating.
After last weeks EXPLOSIVE episode where Ryan and his girlfriend Rachel Leigh lost control on the production the fate of Ryan returning is up in the air.
At the end of the episode, Ryan was heard yelling "I QUIT!"
Ryan Henry took to Instagram after watching the episode for the first time saying:
"Some shots from working out here in LA today…. FOCUS man… I only see my lane now… Can't pour into your glasses no more.. my cup was forever empty."
The 31-year-old reality TV personality added:
"Heavy is the head that holds the crown… Them ni@@as prayed on my downfall… ??.. #9mag #RyanHenryTattoo"
[rpi]
No matter what, Ryan is keeping grounded and focused despite all the drama. He went on to say:
"Blessed to be able to walk through this airport multiple times a week making moves all over! I get sick of it when I'm back in it 8 hours or 24 hours later just to make a move again, away from my family, but I remind myself, I worked hard and this is what comes with it, and it ain't for everybody…"
The big question everyone wants to know is, "will Rachel stay with him?" Her family isn't pleased with what he did, so we will have to see.
Will Rachel forgive her hunky tattoo biz owner?