Charmaine Husband Neek Bey BLASTS 'Black Ink Chicago' Producers!
During filming of the new season of "Black Ink Crew Chicago" Charmaine Bey was taking care of her father who was battling stage 4 cancer.
Two years ago Charmaine Bey dealt with the shocking death of her mother Glenda Walker right before she became a first time mom. See why Neek Bey BLASTS BICC's Producers...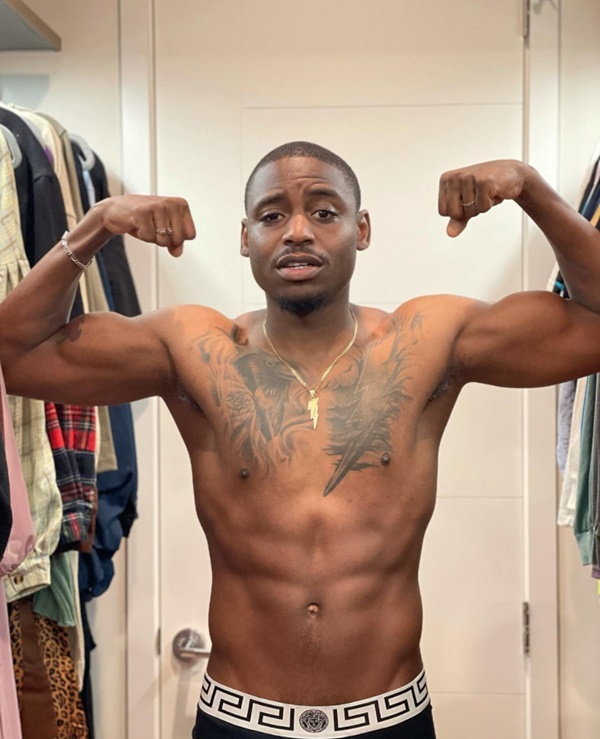 CelebnReality247.com reports that Neek Bey BLASTS Producers on how cameras followed Charmaine's drama with Miss Kitty and Draya and not her father.
This season Charmaine Bey is a radio personality from home, a mom, wife, daughter taking care of her father and 2nd City Ink shop owner.
She spread herself way to thin and should have kept 2nd City Ink closed until further notice, but the show must go on as they say.
Anyways, during that time Charmaine was taking care of her father when she wasn't in the shop. Her dad was priority #1.
Where Charmaine went wrong with Miss Kitty and Draya:
Meanwhile, she wanted Miss Kitty be the Brand Manager.
Miss Kitty needed to be the Manager, because Charmaine has no clue how to run a business. When Ryan Henry was in charge, Charmaine was a major screw up, flirting with every man that walked in the shop.
She had no clue what she was doing and still doesn't when it comes to running her tattoo shop, 2nd City Ink.
Charmaine needs Miss Kitty to take on the hiring, but Bey micro-managed everything and the tension became too much. When Draya Penzo stepped up to help teach her, Charmaine flipped the scripted and tried to strongarm Draya by taking all the credit.
View this post on Instagram
To be a success you need a strong team around you to help with all the job duties. Charmaine has no clue, and that is probably why the cameras focused on that drama instead. It show Charmaine being clueless, then lying to Ryan, Don and Kitty's ex-Ceaser who lied about her cheating with Ryan. Of course, it was all set up by producers to make drama for the show. It's no different what they did with Puma back in the day and we interviewed him in a three part interview, but VH1 producers forced us to remove the truth, because they told us, "it would ruin the storyline they created for the show."
This is why Dutchess wanted out, she was tired of all the FAKE storylines. And now it appears that Charmaine Bey's husband Neek Bey is having those same feelings.
He expressed his feelings about the "Black Ink Crew Chicago" producers recently. Neek questioned why more focus wasn't placed on Charmaine's situation with her father Michael Walker's cancer battle. Her father passed away this past august during the filming of the VH1 series.
His wife was going through tns of emotions losing her father, having another baby and the drama in the shop.
At the end of the day the show is called "Black Ink Crew Chicago" and focuses on drama in the shop. It only touches on each persons personal life.
On Instagram, Neek Bey called out the producers.
Neek wrote:
Shame on production/network for not showing Char's full story with her dad but instead show two people that don't work in her shop in real life. For someone to have to go through the fakeness while being pregnant and dealing with a father with cancer…this whole sh*t is a joke.
View this post on Instagram