Could this be true? Real Housewives of Atlanta star Kenya Moore and her husband Marc Daly on on rocky waters! Kenya was heard tearfully saying that the "pressure is too much" for Marc.
Read on to get the latest tea spilling on Kenya Moore Marc Daly marriage..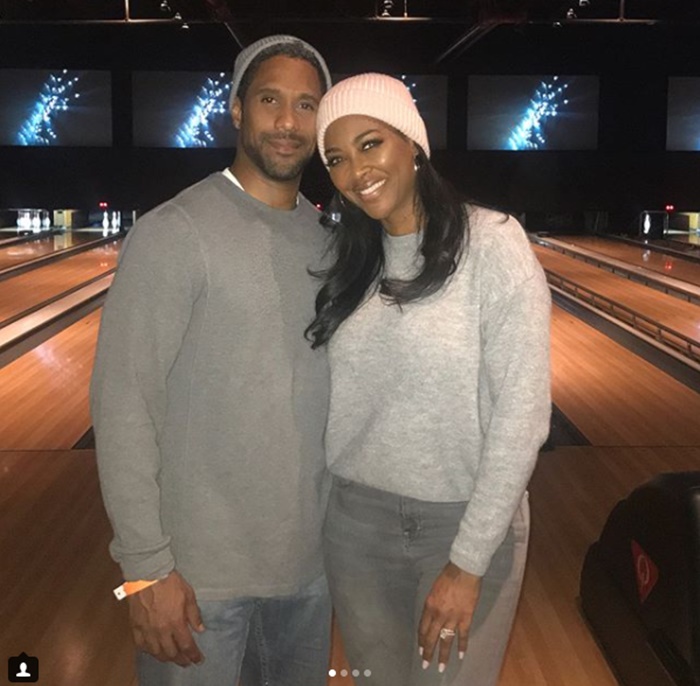 CelebNReality247.com is hearing that Real Housewives of Atlanta star Kenya Moore Marc Daly might have hit a wall in their marriage.
The reality TV couple, who secretly tied the knot this past June married may be feeling the pressures of reality TV.
Kenya Moore Marc Daly marriage Details:
Kenya is now feeling the weight of Real Housewives and the dynamic between her and Marc. During episode 2 of Real Housewives of Atlanta, Kenya was heard crying to production about Marc.
First she called her assistant and friend Branden DeShazer for some advice, and he told her NOT to listen to the blogs. Easily said, since she's been part of reality TV for some time. As for Marc Daly, this is all new and he's NOT feeling any of it.
[rpi]
The issue Marc is having with Kenya being on TV is a bit too much, which pushed Kenya over the edge in fear of losing her Mr. Right.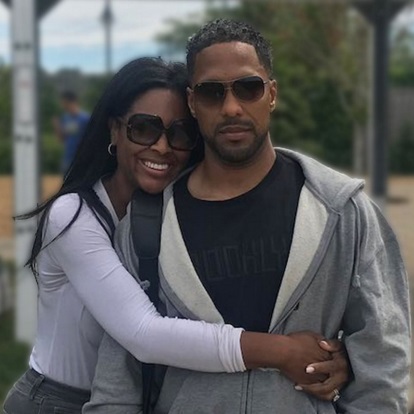 She cried to a producer while cameras were rolling saying:
"This is really just [expletive] with him. He can't even sleep, he's not eating. He's got ex-girlfriends sending him things about me from 25 years ago [about] some famous guy I dated. Like, what does it have to do with now? They don't know me and everybody said he fought his mother and everybody for me. This pressure is too much. It's too much stuff going on. I don't wanna get divorced."
What are your thoughts? NeNe Leakes, Cynthia and Kandi Burruss have all confirmed they met Marc and he's legit. They also said she's happy this season and if Marc is behind it they're happy for her.
Since the breakdown on Real Housewives, Kenya has been posting photos of she and Marc bowling and at Soccer.
Moore-Daly writes:
"Love seeing my hubby volunteer coaching the kids! They just love him! #soccer #kids #williamsburgsoccerclub sign up now." – photo above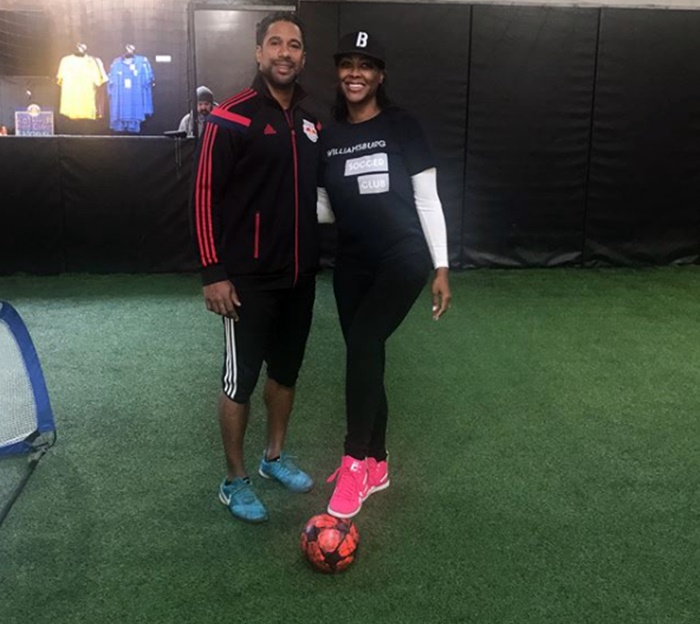 If you wanted to know how Kenya met her man, Marc? Well all thanks goes to her friend chef Roble for introducing her to Mr. Daly Right.
She writes:
"Pictured: @chefroble and me I owe this guy so much for introducing me to my husband."