We are hearing a rumor from multiple sources that Mona Scott-Young has had enough with the fights and the drama so the whole cast of Love & Hip Hop Atlanta has been FIRED?!?
Flip and checkout what's being said about LHHATL 5 Cast on the flip…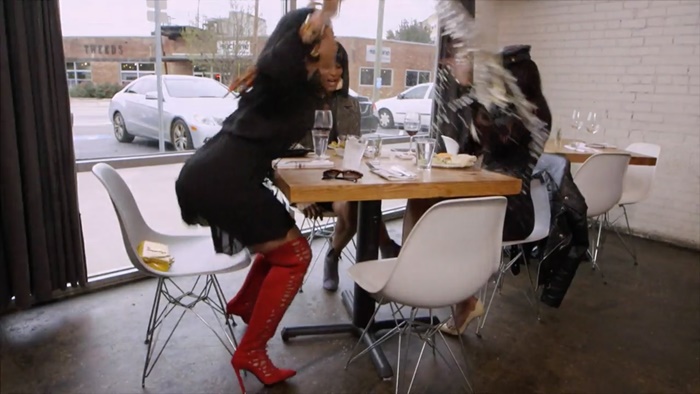 CelebNReality247.com is having a hard time swallowing this, but AHH and Hollywood Life seems to be reporting the news as if it was true!
We previously reported that Mona Scott Young SHUT DOWN THE RUMORS that Tommie Lee was FIRED and the reunion is in FULL EFFECT.
This week we posted images and a video of Joseline Hernandez backstage at the reunion on the 29th. The days that the LHHATL 5 Reunion was being filmed. So whoever made up this horse-shit of a lie is crazy.
Why we are NOT buying the LHHATL 5 Cast FIRED RUMOR!
Their information is WRONG. Their facts are TWISTED and NOT one word of this is true.
Hollywood Life ran a story this week the is as bad as something you would hear in the National Enquirer or Style Magazine…100% lies!
HL claims that the entire cast the boot including the show's staples, K. Michelle, Stevie J, Joseline Hernandez and Mimi Faust. The talks reportedly began after the drama that ensued ahead of the season five reunion show, and now, the entire cast has allegedly been fired.
The only problem is there is no real reason a "real celeb" would need to appear on the controversial reality show. Love & Hip Hop Atlanta will be filming the reunion on the 28-29th of this month.
With LHH Houston and LHH Miami we could see LHH Atlanta ending since the stories have become contrived, but that is about it. As for Joseline Hernandez, she already leaked that she was leaving the show. But if she is anything like NeNe Leakes, this will only be a ploy for more money and 2 more years of "this is my last season."
Basically, without LHHATL none of these people will be remembered in 2 years unless they land a new show or write a book. They will become like every other reality star on TV…a distant memory. Sad but true.
We ask you in five years from now will you be able to name the cast of LHHATL 5? Most likely NOT.
Lastly, its been RUMORED that the producers are already scouting out new folks for a fresh start in the ATL.
What do you think?
We will be filling this as gossip…NO tea!