A truly mouth-watering video of Safaree Samuels have surfaced on social media and the ladies can't stop drooling at his anaconda.
We showed you Safaree Samuels eggplant pics before, but we've seen his full frontal  of his Jamaican snake, it's enough to feed the needy. Read on and take a look at Safaree's sausage…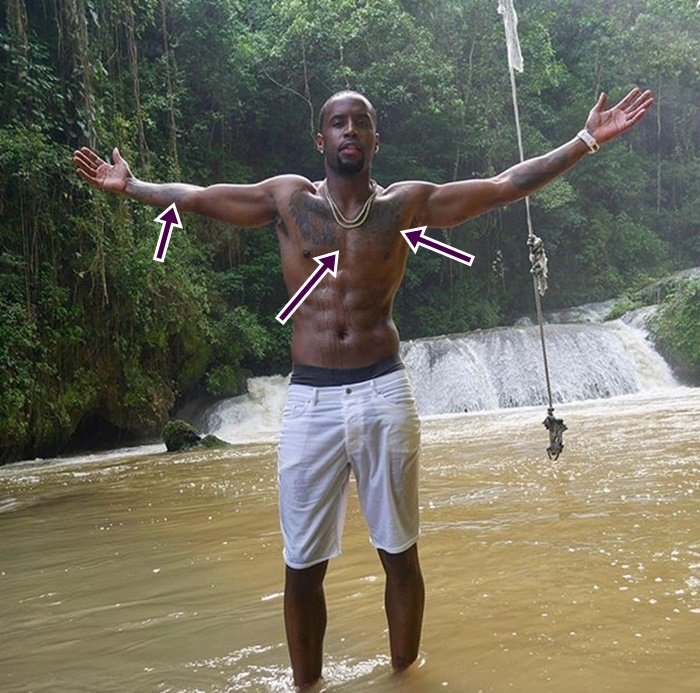 CelebNReality247.com would like to congratulate Safaree Samuels  for his Jamacian wonder. It is a beautiful sight to see, we have to admit.
Of course Love & Hip Hop fans everywhere can't get enough of Safaree Samuels eggplant, and lets be honest we don't blame them.
He has been posting video of his flat abs in the gym over the past couple days saying:
"I'm in the gym for the next 30 days doing 2 a days non stop going hard… If aint aint about money success or anything good holla at me next month!!!"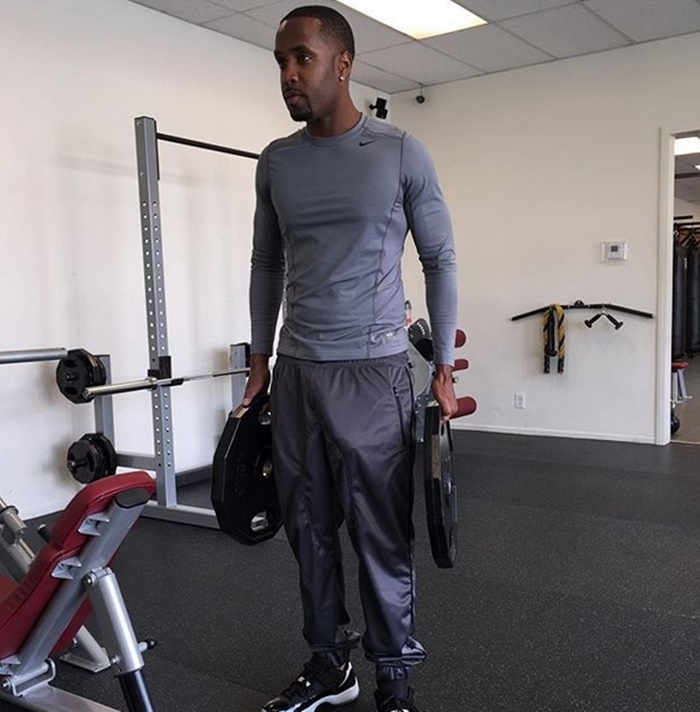 He was also seen complaining about his perfect chiseled abs getting messed up after he ate a cheeseburger:
"I really love cheese burgers but my brain won't let me eat em as much as I want cuz I think imma get fat but I really love them ???"
[rpi]
In the video clip, you can clearly see that it is Safaree. All his tattoos are on display along with his black mama, all without showing his face.
He is not actually doing anything but swinging his "piece" around in the video, but it's enough. It appears someone that Safaree DM'd decided to cash in on his anaconda for a quick come up.
It this the infamous anaconda Nicki Minaj was singing about? This is surely a back-blowing piece of equipment. Now, we understand why all these women are swooning to work with and be worked out by Safaree.
What do you think about Safaree's Paradise?
Here is what Twitter is saying about his eggplant:
"It looks so heavy ?lol"

"Damnnnnn meatyyyyyyyyyyyyyyyy????????????????????????????????"

"Safaree's d*ck look like it got a remote control ?"
Our two favorite are:
The kardashians coming together so see which sister gets safaree pic.twitter.com/2wYkbNcYcc

— ?????? (@spamsuh) February 26, 2018
His dick really bigger then mines?? #safaree #NickiMinaj pic.twitter.com/lSPafEcy8p

— breezy_.august (@Augustt_Wife) February 26, 2018
Sorry Meek, but yes, yes his eggplant is way bigger than yours.