Love and Hip Hop Hollywood's gay hunks Zell Swag and Milan Christopher continue to turn heads with music, risque photos, eggplants and more.
Zell Swag decided to post a shirtless photo of him sprawled on a bed with Gucci to promote his new music. While Milan Christopher made it a point to post a sexy photo in be with one white boy and one hot Latino papi.
Flip and check out the head turning photos of these former Love & Hip Hop Hollywood stars who continue to make waves. Read on…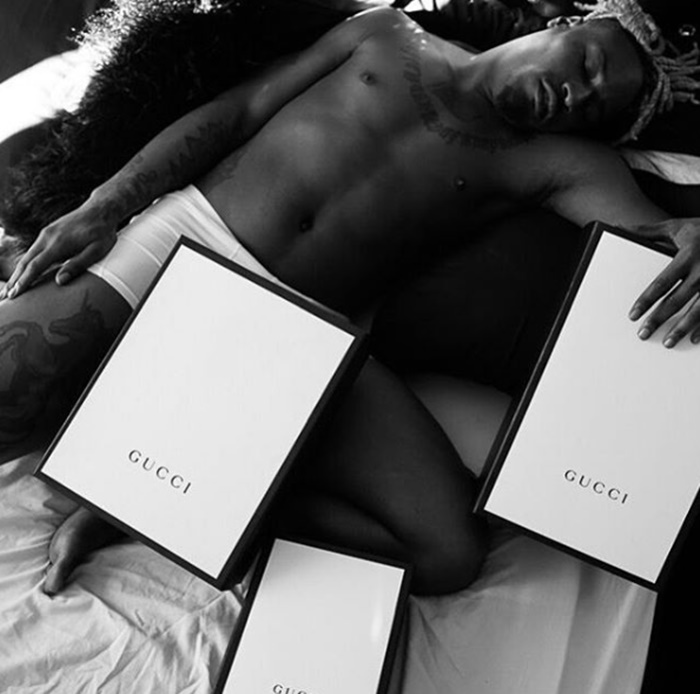 First up, CelebNReality247.com caught word that the 30-year-old Zell Swag is readying to drop his first solo track. We guess that dis track he made with Alexis Skyy inspired him to become a singer.
Let's just say it sounds interesting, but we'll give Zell Swag a look see. However, we feel he should stick to stylist, Lazell is so good at that. We aren't hating, but hey, if the song utterly sucks, he can say he at least fulfilled his dream.
The song sounds like a mix between Young Thug and Cardi B, basically everything that is already on the airwaves. But we hav to give it to him. It's so much better than Millan Christopher's attempts at music. We give it a 2 out of 5 score. You might like it.
You can DOWNLOAD Zell's new song, "Married to Gucci" HERE…
[rpi]
Milan Christopher posts All Male Valentines photo: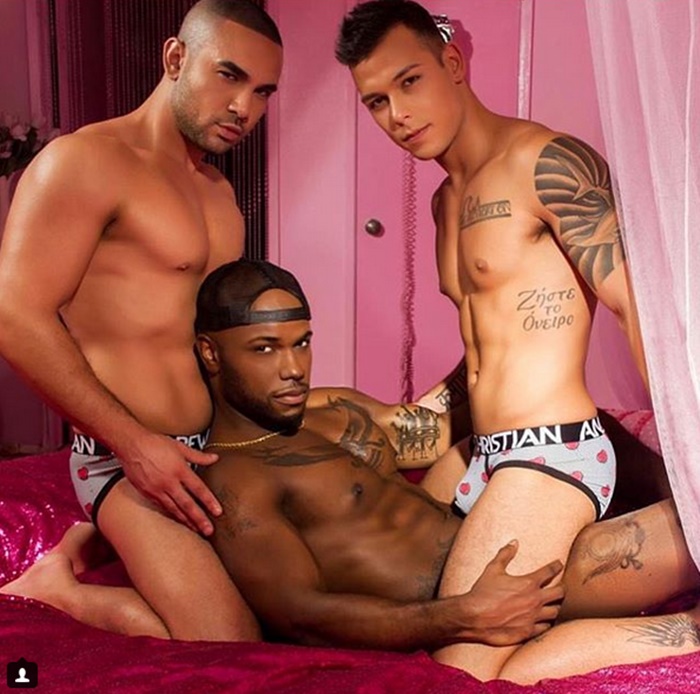 Meanwhile, Milan Christopher posted some very sexy photos highlighting his eggplant in some extremely tight and form-fitting pants. OMG! can we just peel those pants off and get a full frontal of this chocolate drop. He's two scoops of delicious.
But that is NOT all, for Valentines, Milan decided to take a photo with a white boy and one very sexy Latino guy in bed. He captioned the photo, saying:
"Neapolitan Swirl ?| ?: Fun #Valentinesday Photo Shoot for #AndrewChristianUnderwear"
Of course, Milan could help himself, so he stripped down and posted this hot photo online this weekend:
He writes:
"Giving them something else to talk about ?????"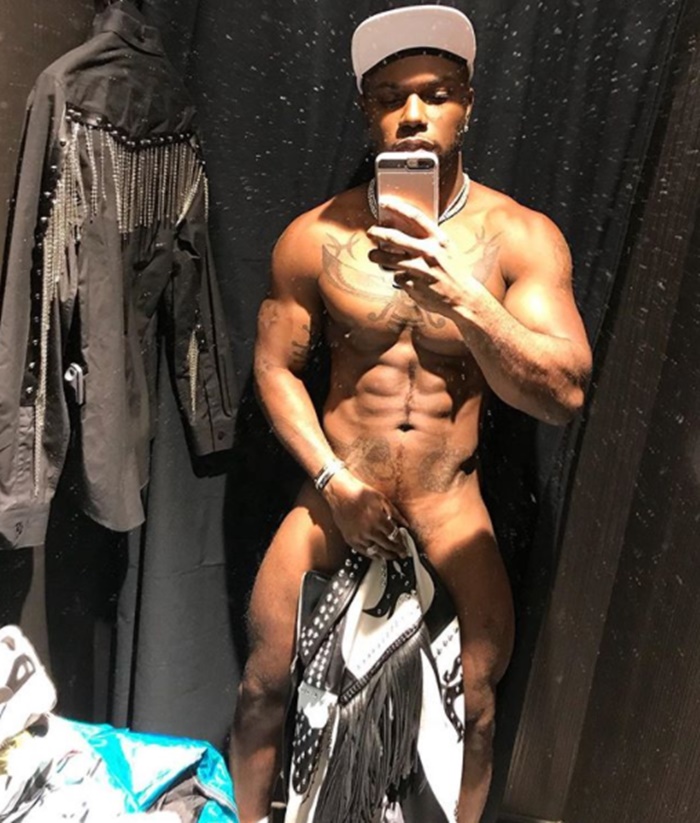 In addition to his Andrew Christian Underwear ad, Milan will also be starring in the upcoming series on #ABOUTHIM #Season3 #SouthAfrica Episode 1 Premiers FEB 14th only on @signal23television
Take a look at the series coming from the all gay channel Signal23Television.com: